Sony DADC NMS (New Media Services) CTO and head of strategy Andy Shenkler keynoted ETC's Cloud Innovation Conference at NAB 2016 in Las Vegas. Rather than talk pure technology about the cloud, Shenkler preferred a more unique angle: piracy. "The place I want to start is around competition in the OTT space specifically," he said. "When we talk about OTT, the usual suspects are Hulu, Netflix, iTunes, Amazon, HBO GO, and so on. But we're not really looking at the biggest competitor out there: piracy."
To push his point home, Shenkler noted that the top ten pirated movies have been downloaded 465,409,843 times. "Piracy is seamless and easy," he said. "Pirates want to steal from us — let's steal from them. Five minutes after the broadcast is over, they have it everywhere. They do global distribution very effectively."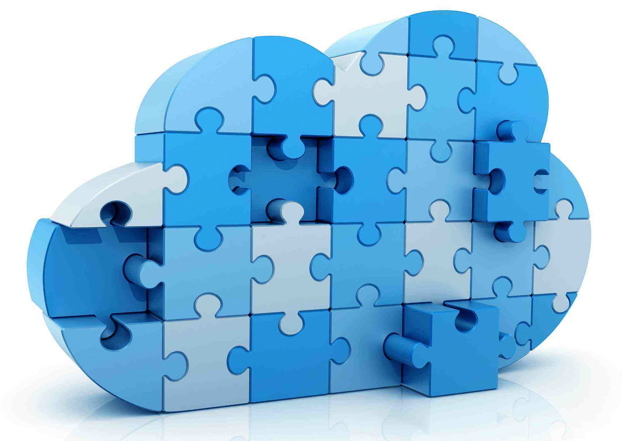 He highlighted three popular piracy sites: Couch Potato for movie downloads; Sick Beard for TV and series downloads; and SAB, a download agent that looks for torrents, and showed a workflow found on the Internet that is designed to show people how to configure their home systems to download pirated copies and store them in files.
"These guys have it figured out," he said, walking the audience through the details of how a user can easily pirate content. "It asks you what quality you want," he explained. "It's a customizable experience… I'm sure pirates are also adding 4K and 3D content."
Why focus on the ecosystem of piracy? "We spend an agonizing amount of time on how to present information — and this is how a huge number of people actually see it," Shenkler said. "We don't spend the time learning from piracy; they show there are methods and processes that could be more effective and efficient and that people are willing to live with a little less."
For a compelling product, said Shenkler, creators need to make sure not to fall into the two camps of either a complete lack of creativity or idea overload. "This isn't for the faint of heart," he noted "Netflix isn't easy to copy. A solution should have everything you really need, not everything you want. Don't let new technology alone be your point of differentiation."
"You need a strategy," he added. "Figuring out the product is one piece of the pie. A massive coordination effort is needed… between tech, ops, finance, and product. Silos cannot operate independently if you want to be successful."
One serious problem, he explained, is that people "don't understand the complexity." That includes DRM across all devices, geo-blocking, CDN, native apps, marketing communications, customer support, credit card processing, QA, application monitoring, OVP, updates, modifications.
"It's not free — we aren't pirates," Shenkler said. "We should go in eyes wide open so we don't set ourselves up for disappointing results. It's important to shift our perspective, looking at the full end-to-end. The last thing you want is to look back a year later and realize it's nowhere close to where you wanted to be."
Topics:
3D
,
4K
,
Amazon
,
Andy Shenkler
,
Apps
,
CDN
,
CIC
,
Cloud
,
Cloud Innovation Conference
,
Couch Potato
,
Customer Support
,
DRM
,
ETC@USC
,
Geo-Blocking
,
HBO GO
,
Hulu
,
Illegal Downloads
,
iTunes
,
Las Vegas
,
Marketing
,
Movies
,
NAB 2016
,
NAB Show
,
Netflix
,
OTT
,
Piracy
,
SAB
,
Sick Beard
,
Sony
,
Sony DADC NMS
,
Television
,
Torrents