Charter Communications and CenturyLink are the latest operators to introduce streaming skinny-bundle options for consumers looking for alternatives to conventional pay TV. The new services join a crowded field as an increasing number of companies face the challenges involved with attracting cord cutters and new customers. Charter will test its $20 per month Spectrum Stream that offers local broadcast and cable channels, VOD titles and optional premium channels. Meanwhile, CenturyLink Stream has introduced bundles that range from $15 per month to the Ultimate 45+ channel package for $45 per month.
Charter is testing Spectrum Stream "to a group of prequalified and current Spectrum Internet customers to see if this smaller package resonates with a certain segment of non-video customers," said a Charter rep.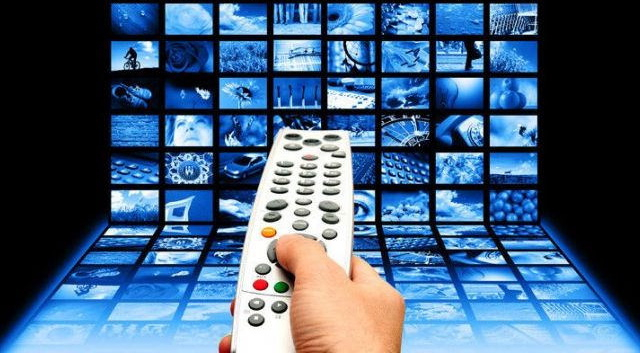 In addition to an array of local broadcast and cable channels, Spectrum Stream offers thousands of VOD titles and optional channels from HBO, Showtime and Starz — "delivered to connected and mobile devices, without requiring a set-top box," the rep noted. A $12 add-on tier provides sports channels and news networks.
CenturyLink Stream is available nationally via a range of devices, "can be viewed using any broadband service and includes a cloud-based DVR feature," reports Variety. It also offers "genre-themed add-on channel packs for Latino, kids and family, lifestyle, movies, news and information, sports and variety programming, along with a la carte channels including Showtime and regional sports networks in select markets."
"The new services wade into an already crowded-to-the-brim OTT pool," explains Variety. "Other Internet TV players include AT&T's DirecTV Now, Dish Network's Sling TV, Google's YouTube TV, Hulu's recently launched live TV bundle, Sony's PlayStation Vue and FuboTV. In addition, Comcast is gearing up to launch its own Xfinity Instant TV suite of broadband-delivered TV services… And Verizon may soon be in the mix as well."
Topics:
AT&T
,
Broadband
,
CenturyLink
,
Charter Communications
,
Cloud
,
Comcast
,
DirecTV Now
,
Dish Network
,
DVR
,
fuboTV
,
Google
,
HBO
,
Hulu
,
Internet TV
,
Live TV
,
Movie
,
News
,
OTT
,
Pay TV
,
PlayStation Vue
,
Showtime
,
Skinny Bundle
,
Sling TV
,
Sony
,
Spectrum Stream
,
Sports
,
Starz
,
Streaming
,
SVOD
,
Television
,
TV Show
,
Verizon
,
Video
,
VOD
,
Xfinity Instant TV
,
YouTube TV