CBS, Disney's ABC, Comcast's NBCUniversal and Fox are suing non-profit streaming service Locast in U.S. District Court in the Southern District of New York. Locast, funded in part by AT&T, retransmits local television stations without permission, free to consumers. The Supreme Court shut down Aereo, which streamed content without permission in 2014. Locast says its status is legal under the Copyright Act of 1976, because, unlike Aereo, it is a non-profit operating "booster" and "translator stations" that strengthen a TV station's signal.
The Wall Street Journal reports that, "the fees that broadcasters receive from pay TV distributors have become crucial to their long-term survival, and there is concern that if Locast grows in popularity, it could cut into that revenue stream."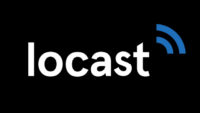 The plaintiffs contend that, "Locast is a pawn for AT&T and Dish," although the free service describes itself as "a distribution alternative for people who can't get local TV signals through their antenna." 
"Locast is not the Robin Hood of television," contends the lawsuit. "Instead Locast's founding, funding and operations reveal its decidedly commercial purposes." The suit adds that Locast strips out the Nielsen codes but gathers its own customer data and requires registration. According to Locast, the free service, which reaches more than 30 million households, has 250,000+ users. 
Locast, noted the suit, seeks donations during its broadcasts, with the promise that "the commercials will abate if viewers commit to the recurring monthly 'donation'." Recently, AT&T gave Locast a $500,000 contribution and IoT Broadband, owned by former Dish executive Michael Kelly, donated almost $800,000. DirecTV and Dish also "point their customers toward Locast on their set-top box menus." 
Orrick Herrington & Sutcliffe attorney David Hosp, representing Locast, noted that the plaintiffs "have been aware of Locast's activities for around a year and a half and have never made any claims." Unlike Aereo, he said, Locast, as a nonprofit is "in a fundamentally different position." 
Locast founder David Goodfriend, an attorney with "long ties to Dish," added that his company is "willing to share its viewership data with TV stations that request it." Goodfriend also founded the non-profit Sports Fans Coalition NY, "to contest the National Football League's earlier practice of blacking out local broadcasts of games that didn't have full stadium attendance." 
Variety reports that, "Locast can be accessed in 13 metropolitan areas, including New York, Boston, Los Angeles, San Francisco and Washington, D.C." and is also "available via mobile apps as well as on streaming devices like Roku and Fire TV."
Related:
NAB Statement on Filing of Lawsuit Challenging Locast, Press Release, 7/31/19
Topics:
ABC
,
Aereo
,
AT&T
,
Boston
,
Broadcast
,
CBS
,
Comcast
,
Copyright Act
,
David Goodfriend
,
David Hosp
,
DirecTV
,
Dish
,
Disney
,
Fire TV
,
FOX
,
IoT Broadband
,
Lawsuit
,
Locast
,
Los Angeles
,
Michael Kelly
,
NBC
,
NBCUniversal
,
New York
,
NFL
,
Nielsen
,
Orrick Herrington & Sutcliffe
,
Pay TV
,
Roku
,
San Francisco
,
Sports Fans Coalition
,
Streaming
,
Supreme Court
,
Television
,
TV Shows
,
Washington DC