AT&T plans to rename streaming service DirecTV Now as AT&T TV Now. Its new streaming service AT&T TV will be tested in a handful of markets; customers will be able to access AT&T TV and AT&T TV Now via the same AT&T TV app on mobile devices and/or connected TVs. To continue service, DirecTV Now subscribers will have to accept AT&T's terms of service, and will then be able to log in with the same credentials. AT&T, which has not released pricing information for the new services yet, lost about two million traditional pay-TV subs last year. 
Variety reports that, in Q2, "AT&T reported a 778,000 net loss in DirecTV satellite and U-verse TV customers — and it shed 168,000 DirecTV Now subs, which it said stemmed from price hikes and fewer promotional offers."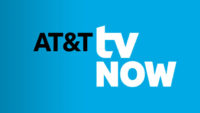 The loss of two million subs puts the service down 8.6 percent year-over-year, while DirecTV Now's subscriber base has plummeted 26 percent. AT&T is also in the midst of contract disputes with CBS and Nexstar Media Group. 
Chief executive Randall Stephenson, during the company's Q2 earnings call, reported that AT&T will "slash customer-acquisition costs by 50 percent compared with the legacy DirecTV satellite service." He added the new TV service will be less expensive "and still have the same value equation from a customer standpoint."
"We will put our shoulder and our muscle behind AT&T TV, get a lower price point [and] shore up this customer base over the next couple of years," he said.
AT&T is also preparing the spring 2020 launch of HBO Max, a "a direct-to-consumer subscription video package that will include content from HBO and Warner Bros. … and, eventually, live news and sports." 
"[A]s we come out of back end of 2019 and the customer base is cleaned up, we will have a customer base that is going to be perfectly suited for HBO Max," said Stephenson, who noted that HBO had a "really strong second quarter" and that HBO Now in particular gained customers due to the release of the last season of "Game of Thrones."
Stephenson "didn't provide HBO subscriber numbers but said that even with HBO unavailable on Dish Network (since last November) subscribers increased year over year."
Topics:
App
,
AT&T
,
AT&T TV
,
AT&T TV Now
,
AT&T U-verse
,
Cable TV
,
CBS
,
Connected TV
,
DirecTV
,
DirecTV Now
,
Game of Thrones
,
HBO
,
HBO Max
,
HBO Now
,
Mobile
,
Movie
,
News
,
Nexstar Media Group
,
Pay TV
,
Randall Stephenson
,
Satellite
,
Sports
,
Streaming
,
Subscriber
,
Subscription
,
TV Show
,
Video
,
Warner Bros.