AT&T is selling back its 9.5 percent minority share in Hulu LLC, in a deal worth $1.43 billion. The $15 billion online-streaming venture is now entirely owned by The Walt Disney Company and NBCUniversal parent Comcast Corporation (it was formerly co-owned by Disney, 21st Century Fox, Comcast and AT&T). "We thank AT&T for their support and investment over the past two years and look forward to collaboration in the future," said Hulu CEO Randy Freer. "WarnerMedia will remain a valued partner to Hulu for years to come as we offer customers the best of TV, live and on demand, all in one place."
Disney has majority control of Hulu, following its recent $71 billion acquisition of Fox's entertainment businesses. Disney CEO Bob Iger has expressed interest in purchasing more of Hulu. However, NBCU chief Steve Burke noted earlier this year that he doesn't expect that to happen "in the near term."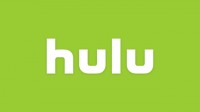 "The fact that the AT&T/WarnerMedia stake in Hulu was sold to the JV — rather than to Disney — is further indication that NBCU wants to remain a key player in Hulu," suggests Variety. "NBCUniversal is cooking up its own streaming plans, slated to hit in 2020, that would be free to existing pay-TV customers or available for a fee to those without."
Meanwhile, Disney has introduced its ESPN+ sports-based service and recently revealed plans to roll out Disney+ at $6.99 per month in November. The service will feature movies and TV series from Disney, Fox, Pixar, National Geographic, Marvel and the "Star Wars" franchise.
Hulu indicates it had 25 million subscribers by the end of last year, and its ad revenue increased 45 percent to almost $1.5 billion. Disney is reportedly considering a launch of the service outside the U.S.
However, "Hulu is projected to lose $1.5 billion this year," reports Bloomberg, "and Disney doesn't expect it to be profitable until fiscal 2023 or 2024. The goal is to have 40 million to 60 million subscribers by then."
"AT&T acquired the Hulu stake last year when it completed another megadeal: its $85 billion takeover of Time Warner Inc.," adds Bloomberg. "The Time Warner business, now called WarnerMedia, will continue to supply programming to Hulu."
Hulu's SVOD tier with ads runs $5.99 per month, while its ad-free tier costs $11.99 per month, and its most recent package including live TV is $44.99 per month.
Topics:
21st Century Fox
,
Acquisition
,
Advertising
,
AT&T
,
Bob Iger
,
Comcast
,
Disney
,
ESPN
,
FOX
,
Hollywood
,
Hulu
,
Joint Venture
,
Live TV
,
Los Angeles
,
Marvel
,
Movie
,
National Geographic
,
NBCUniversal
,
Pay TV
,
Pixar
,
Randy Freer
,
Sports
,
Star Wars
,
Steve Burke
,
Streaming
,
Subscription
,
SVOD
,
Time Warner
,
Video
,
WarnerMedia