AT&T plans to purchase Quickplay Media from Madison Dearborn Partners. Quickplay specializes in powering over-the-top video and TV Everywhere services. The acquisition will build upon the existing relationship between the two companies and enhance future AT&T video delivery initiatives. Quickplay currently supports AT&T's U-verse TV Everywhere offering and will support upcoming streaming offers: DirecTV Now, DirecTV Mobile and DirecTV Preview. "Our strategy is to deliver video content however, whenever and wherever," said John Stankey, CEO, AT&T Entertainment Group.
"Quickplay's multitenant IP distribution infrastructure, combined with AT&T's leading scale in IP connected end points, will allow us to host and distribute all forms of video traffic," added Stankey (pictured below). "We intend to scale and operate an industry-leading video distribution platform, and viewers will get the high-quality online video viewing experience they desire."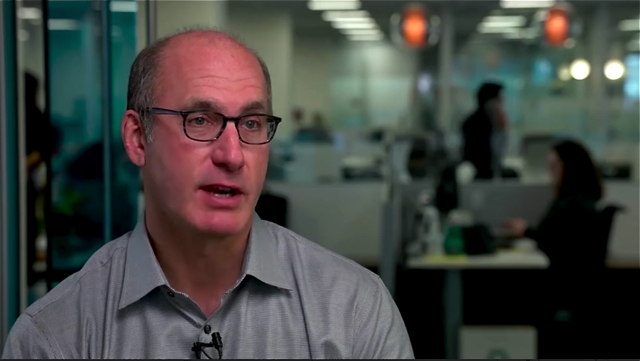 Terms of the deal have yet to be released, but according to the press release, "AT&T plans to retain Quickplay's more than 350 employees and contractors."
Additionally, the acquisition is not expected to impact Quickplay's relationship with its other customers such as Accuweather, Samsung and Verizon.
AT&T plans to compete for Internet TV subscribers with the likes of Sling TV and PlayStation Vue by introducing lower cost alternatives to its DirecTV satellite packages. Quickplay will support DirecTV Now, DirecTV Mobile and DirecTV Preview when they roll out this year.
YouTube and Hulu are planning Internet TV offerings for 2017, reports Digital Trends, while Disney is bidding on "Major League Baseball Advanced Media's prospective spin-off, BAM Tech," which streams video for customers including ESPN and HBO.
"As more and more viewers move online — and away from cable and satellite — traditional media conglomerates are looking to own the means of distribution to better equip themselves for the streaming TV future," notes DT.
Topics:
AccuWeather
,
AT&T
,
DirecTV
,
DirecTV Mobile
,
DirecTV Now
,
DirecTV Preview
,
Disney
,
ESPN
,
HBO
,
Hulu
,
Internet Protocol
,
Internet TV
,
John Stankey
,
Madison Dearborn Partners
,
MLB
,
Online Video
,
OTT
,
PlayStation Vue
,
Quickplay Media
,
Samsung
,
Satellite
,
Sling TV
,
Streaming
,
Television
,
TV Everywhere
,
U-verse
,
Verizon
,
Video
,
YouTube