Finnish company Rovio Entertainment decided four years ago that, rather than license the "Angry Birds" characters to a Hollywood studio, it would finance its own $73 million movie. Since opening on Friday in some territories, Rovio's gamble has thus far resulted in a $43 million gross. Companies such as Lego A/S and Hasbro turned to studios to finance their films, but Rovio took the same path Marvel did when it made "Iron Man," with the goal of controlling the franchise over the long term.
The Wall Street Journal reports that "The Angry Birds Movie," which was released and marketed by Sony Pictures Entertainment, will open in the U.S. this Friday. "People think this is about the financial upside, but it's really about controlling your own destiny," said David Maisel, an "Angry Birds" executive producer. Maisel approached Rovio about making the film after he saw his then-85 year old mother play the game on her iPad.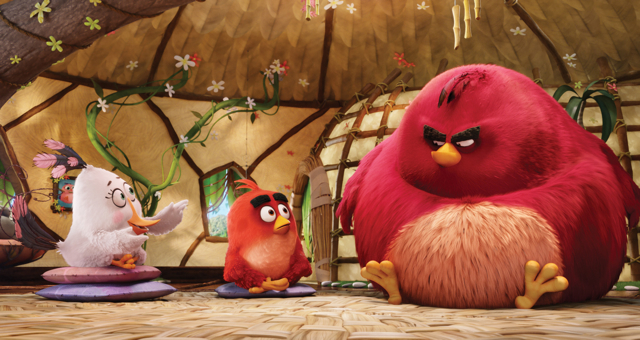 Rovio, which has debuted 13 mobile games in the past seven years, was receptive. Due to competition and over-saturation of its toys and T-shirts, the company has suffered declines, forced to lay off more than one-third of its workforce.
As a former Marvel Studios chairman, Maisel pioneered the concept of an intellectual property owner self-financing films based on its characters, so "Angry Birds" is not his first try. The 2008 "Iron Man" was Marvel's first big hit, leading to Disney acquiring Marvel Entertainment for $4 billion, "roughly double its value when the motion picture plan began."
More recently, Rovio, a privately held company, reported an operating loss of €13 million ($14.7 million) and a 10 percent revenue drop to €142 million in 2015, partly due to the costs of making the film. But Rovio's head of animation Mikael Hed notes that creating a feature film was the cornerstone of turning "Angry Birds" from a game into an entertainment franchise and agreed with Maisels's conditions: that, prior to the movie's release, Rovio wouldn't produce TV episodes or Internet videos longer than three minutes; the characters wouldn't talk or sport arms and legs; and their back stories would be secret.
Although the game "Angry Birds" has diminished in popularity, Maisel notes that, "with more than 3 billion downloads, it has more global awareness than 'Iron Man' before his first movie." The movie was produced by a virtual studio, including animation production by Sony Pictures' Imageworks in Vancouver, a writing/storyboarding office in Los Angeles, and artists' contributions from around the world, resulting in a budget "less than half of what Disney sometimes spends on its animated pictures."
Rovio Entertainment isn't the only game company to take this tack. Bloomberg reports that Nintendo is planning to do the same thing with its own characters, although a film featuring its Super Mario and Zelda franchises "are probably two to three years from hitting the big screens." Nintendo says it will take the lead on production rather than license its content, and that movies will be bankrolled by its sale "of the bulk of its majority stake" in the Seattle Mariners.
Topics:
Angry Birds
,
Animation
,
David Maisel
,
Disney
,
Finland
,
Franchise
,
Gaming
,
Hasbro
,
Imageworks
,
Intellectual Property
,
iPad
,
Iron Man
,
LEGO
,
Licensing
,
Marvel
,
Marvel Studios
,
Merchandising
,
Mikael Hed
,
Mobile Game
,
Movie
,
Nintendo
,
Production
,
Rovio Entertainment
,
Seattle Mariners
,
Sony Pictures Entertainment
,
Super Mario
,
Zelda