Mobile will "rip through the Internet and traditional media," says AOL chief executive Tim Armstrong, who was interviewed by Fortune editor Alan Murray at the MPA's American Magazine Media Conference in New York. Armstrong, who's been in his role since 2009, believes we'll see dramatic growth in mobile over the next 30 years, dwarfing the Internet, which he previously thought was "the biggest thing to ever happen in my lifetime." Verizon bought AOL last year for $4.4 billion.
The former top Google executive notes that AOL had pegged "data, video, mobile, openness and talent" as "the five key vectors for the future of the company," reports Variety. Armstrong also revealed that Verizon came in third place of companies for AOL to partner with, after Google and Facebook. Traditional media companies weren't in the running, he says, because "most of them were missing mobile and data capabilities."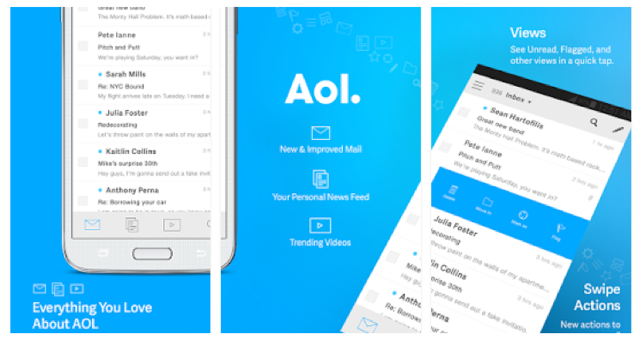 Although Verizon wasn't the top pick, Armstrong notes that "the phone is a machine — and Verizon has a lot of machines, 100 million of them."
He adds that, although AOL will "continue to invest in mobile platforms," the company is mainly focused on improving advertising on mobile platforms. More specifically, Verizon and AOL are developing "reverse commerce" capabilities, which will enable AOL to suggest location-based products and services by using the "privacy-protected usage data" Verizon collects from users' apps.
"Advertising, just because it's worked the same way it's worked for the last 100 years, doesn't mean that's the way it will work in the future," said Armstrong.
As a move against ad blocking, AOL is also developing a way to display consumer ratings about ads, a transparency that Armstrong believes will help. "Some advertisers will put up a piece of creative and run it 20 million times," he said. "Consumers aren't stupid. They notice that, and it's really damaging."
Armstrong predicts that, as "billions more people" become mobile-connected, companies such as AOL, Facebook and Snapchat will increase the pace of innovation. He also praised Snapchat's Live Stories feature, noting he used it to follow the New England Patriots.
But he declined to comment on Yahoo, which, says Variety, "has been rumored to be an AOL takeover candidate for years." Armstrong, who is committed to stay at AOL for "at least the next three years," says AOL and Facebook are interested in partnering with numerous companies through 2020.
Topics:
Ad Blocking
,
Advertising
,
Alan Murray
,
American Magazine Media Conference
,
AOL
,
Apps
,
Data
,
Facebook
,
Fortune
,
Google
,
Internet
,
Live Stories
,
Location-Based
,
Mobile
,
Mobile Ecosystem
,
MPA
,
New England Patriots
,
New York
,
NYC
,
Privacy
,
Reverse Commerce
,
Smartphones
,
Snapchat
,
Social Media
,
Tim Armstrong
,
Verizon
,
Video
,
Yahoo