Google's parent Alphabet finally sailed past Apple as the world's most valuable company, as shares rose 4.2 percent, to a market capitalization of about $560 billion, compared to Apple's $539.7 billion. Alphabet posted 14 percent revenue growth in its core Internet businesses, including search, YouTube and Android, rising to $74.54 billion from 2014's $65.67 billion. Revenue from its "Other Bets," or moonshots, rose 37 percent to $448 million, up dramatically from the $12 million in revenue reported in 2013.
The Wall Street Journal notes that, "the last time Alphabet's market cap exceeded Apple's was in January 2010." Operating income for Google's core businesses totaled $28 billion, excluding stock-based compensation, up 23 percent from a year earlier, while capital expenditures for the whole company dropped to $2.1 billion in Q4, from $3.55 billion a year ago.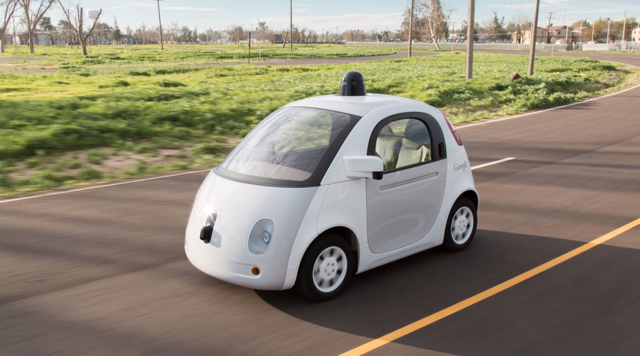 As Google has branched into autonomous cars, healthcare, home automation, and high-speed Internet among other fields, investors have asked for more transparency and, for the first time, the company provided some numbers. Although these posted an operating loss of $3.1 billion, that equates to revenue generated over a mere 17-1/2 days.
Other Bets, or moonshots, include the Nest home-automation unit, Fiber high-speed Internet service and Verily healthcare subsidiary. According to Bloomberg, the company spent the most on Google Fiber, and will continue to do so, since "every new city it enters requires its own set of tubes." But Alphabet executives stressed that, "most of the company's capital spending supports the basic Google business," with its most important moonshots "within the company's main bet."
Among the company's healthier sectors, explains WSJ, is Gmail, which just passed one billion users in Q4, the seventh of other services (search, Android, Maps, Chrome, YouTube and Google Play app store) to do so.
Alphabet finance chief Ruth Porat reports that the company is making "tough calls" to cut back on investments in "some less promising areas." But virtual reality, cloud computing and artificial intelligence are areas of future investment for Google. In fact, in November, the company launched an AI-powered automated responses for its new Inbox email service, which already accounts for 10 percent of all mobile responses.
Google chief executive Sundar Pichai notes that AI will "increasingly power new online and mobile services." "We have only scratched the surface of truly being there for our users, anytime, anywhere, across all devices," he said.
Topics:
Alphabet
,
Android
,
App
,
Apple
,
Artificial Intelligence
,
Automobile
,
Autonomous Car
,
Chrome
,
Cloud
,
Cloud Computing
,
Email
,
Gmail
,
Google
,
Google Fiber
,
Google Play
,
Healthcare
,
Home Automation
,
Inbox
,
Internet
,
Maps
,
Mobile
,
Moonshots
,
Nest
,
Ruth Porat
,
Search
,
Sundar Pichai
,
Vehicle
,
Verily
,
Video
,
Virtual Reality
,
YouTube