Amazon debuted Explore, a platform for live classes, sightseeing tours, personal shoppers and other virtual experiences hosted by local experts. The video is one-way but the audio is two-way so the user can ask questions and make requests of the video's host. Among the offerings are a $129 bagel cooking class and, for $70, a 45-minute virtual tour of a Lima, Peru mansion. At launch, Explore offers 86 experiences across 16 countries, but the platform has potential for significant growth. Other companies offering virtual experiences include Airbnb and fitness company ClassPass.
The Verge reports that Apple, which was criticized for taking 30 percent of these virtual purchases, "last week said it would temporarily stop taking its cut on virtual purchases from Airbnb, ClassPass, and Facebook's online events feature." On Explore, "customers are able to browse and purchase experiences on mobile phones and tablets, though it's unclear whether these will be subject to Apple's 30 percent commission."
According to Amazon, although experiences can be browsed and booked on mobile devices, the user needs a laptop or desktop for the session. Hosts "come from a range of established tour guide companies including Intrepid Urban Adventures, Bamba, and Essence of Berlin." Purchases go through Amazon's payment system.
TechCrunch reports that, "though the tours and experiences offer the ability to virtually travel the globe, the ability to sign up for an Amazon Explore session is currently offered on an invite-only basis for customers in the U.S. only." The experiences are a one-on-one session between host and viewer, and the local hosts are "trained and supported by Amazon."
The sessions, which range between 30 and 60 minutes, can be canceled or rescheduled within 24 hours' notice. To access the experience, the user signs into her Amazon account, goes to the "Your Orders" section and clicks on the Your Session page. For the laptop and desktop sessions, the user needs "a Chrome, Edge or Safari web browser, functional microphone (the built-in one is fine) and a set of headphones or speakers, as well as an Internet connection of 5 mbps or higher."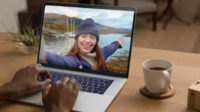 During the session, the user can ask the host questions "or further direct the experience by asking the host to spend more time on one aspect of the experience or skipping another" as well as take photos via the camera icon at the bottom of the live stream. Some of the experiences include shopping, in which "customers are able to visit local stores and markets, browse items and ask questions of the shop owner as if they were there in person."
TechCrunch notes that, with this feature, "Amazon is somewhat tapping into the live-stream shopping trend" but, in this case, the user can "ask the shop owner questions or have them zoom into the product or turn it over and around for a better look."
Amazon reported that Explore "uses unique technology … [and] enables more opportunities for small business owners looking to generate additional income, including shop owners, local guides, chefs, stylists, artists and artisans." The company said that "hosts set their own prices and hours, without having to abide by any set minimum or maximum price … [but] declined to detail any revenue-sharing agreements."
Topics:
Airbnb
,
Amazon
,
Amazon Explore
,
Amazon Payments
,
Apple
,
Bamba
,
Beta Test
,
Chrome
,
ClassPass
,
Commission
,
Edge
,
Essence of Berlin
,
Facebook
,
Intrepid Urban Adventures
,
Live Streaming
,
Mobile
,
Online Shopping
,
Online Stores
,
Personal Shopping
,
Safari
,
Small Businesses
,
Video
,
Virtual Experiences