As part of ongoing security concerns focused on technology, the Trump administration is now re-examining investments in U.S. tech startups by Chinese and other foreign groups, even investments that are years old. Heading the investigation is the Committee on Foreign Investment in the United States (CFIUS) which, after gathering information, can decide whether to probe specific deals more deeply and even demand that the foreign investor divest. The probe is based on the government's belief that the United States did not sufficiently scrutinize these investments from China and other countries.
The Washington Post reports that letters asking for more information "began landing in dozens of companies' email inboxes in the spring." With U.S.-China tensions rising, Rhodium Group reported that, "Chinese venture-capital investment in the United States dropped to a six-year low in the first half of 2020, to $800 million." Meanwhile, venture capital investment by U.S. firms in China "hit its lowest level in four years, at $1.3 billion."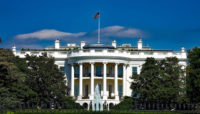 XSeed Capital founding general partner Michael Borrus revealed that, although he's had inquiries from "Chinese VCs or Chinese families" interested in investing, "in the current environment, we've decided it's too complicated." He added that, "startups decide which investments to accept, but existing shareholders often have a say in the matter" and are concerned about attracting a CFIUS investigation.
According to industry executives, the government is "also sending national-security officials to visit venture capitalists and other tech leaders in Silicon Valley to advise them to exercise caution about accepting Chinese investments." Lawyers added that, "CFIUS is particularly focused on companies and apps that collect sensitive personal information on users, such as location or financial data, and on companies involved in technology seen as critical for national security."
Chaired by the Treasury Department, CFIUS is "an interagency committee … [and] has several powers to influence foreign investments it sees as risky." The Foreign Investment Risk Review Modernization Act (FIRRMA) was passed in 2018 to increase CFIUS's funding and powers.  According to The Washington Post, "CFIUS's more aggressive role stems from the authority FIRRMA gave the committee to scrutinize more types of foreign investment, including minority shareholdings and real estate transactions … [as well as] funds to set up a new enforcement arm."
This summer, the Treasury Department "introduced the enforcement arm in a tweet … linking to a Web page that included an email address where the public can send tips about transactions that might carry national-security risks."
Law firm Wilson Sonsini Goodrich & Rosati noted that this email tip line "has the potential to ratchet up CFIUS enforcement activity by giving commercial competitors a mechanism to create CFIUS troubles for their rivals seeking foreign investment." FIRMMA also "made it mandatory for companies to report to CFIUS some investments involving foreign governments or certain technologies" whereas previously it had been optional.
Wilson Sonsini attorney Stephen Heifetz stated that, "CFIUS is increasingly contacting parties that didn't make filings," including "matters going back almost 10 years." CFIUS launched the probe last year into "the November 2017 acquisition that helped TikTok's owner build its U.S. presence."
Topics:
CFIUS
,
China
,
Donald Trump
,
FIRRMA
,
Foreign Investment
,
Government
,
Michael Borrus
,
National Security
,
Personal Data
,
Rhodium Group
,
Silicon Valley
,
Startup
,
Stephen Heifetz
,
TikTok
,
Treasury Department
,
United States
,
User Data
,
Venture Capital
,
Wilson Sonsini Goodrich & Rosati
,
XSeed Capital