With its NFL stream, Amazon hopes for more digital advertising. Advertisers considering the platform see at least two things they like: Amazon's promised "attribution," which shows how ads led to brand awareness or online store sales (including on Amazon), data that advertisers haven't gotten reliably on TV; and Amazon's viewers, all $99 per year Prime subscribers, which makes them more likely to make online purchases. Sling TV, Showtime, Gillette, Pepsi and Hyundai are the first to buy an Amazon NFL ad package.
The Wall Street Journal reports that the $2.8 million package "included inventory in each of its Thursday night games, as well as other ad inventory across Amazon's platform." Sources say "some advertisers paid around $1 million less than the original asking price." Others balked at Amazon's requirement "to buy non-NFL Amazon ad inventory such as display and video ads on Fire TV, Amazon.com and Amazon Prime's TV shows."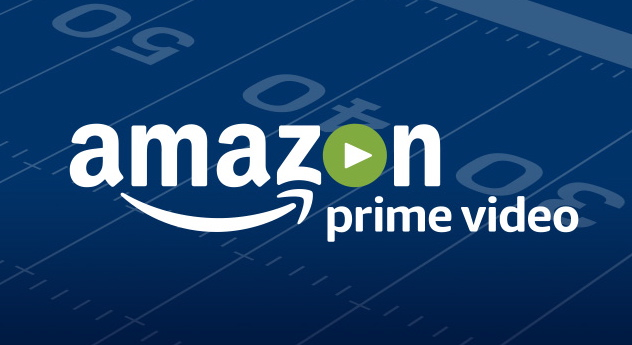 But for those that did, Deloitte Digital chief marketing officer Alicia Hatch said that, "building more effective, customer-centered marketing organizations requires CMOs to adopt a digital mindset and rethink workflow."
Sports media/marketing agency Optimum Sports president Tom McGovern said that, "it's an opportunity to partner with Amazon and to understand, over the course of the season, Amazon consumers, NFL content, and how they may or may not interact within Amazon's core platform of e-commerce."
Sling TV executive Warren Schlichting focuses on Amazon Prime users' affluence, saying "they're folks that purchase things online, and we think and we're pretty sure that they're also more likely to watch streaming."
Amazon said it was "very happy with advertiser response and are sold out." The company, which paid $50 million for the rights to stream 10 Thursday night NFL games (splitting the season with TV broadcasters CBS and NBC), has access to 22 spots per game.
After the September 28 game, its first, Amazon claimed an average audience of 372,000 who watched "Thursday Night Football" on Prime for at least 30 seconds; 391,000 watched the second game. CBS reported that, "CBS and NFL Network's television coverage of the two games averaged about 15 million viewers."
Amazon, with $1.1 billion in U.S. digital ad revenue in 2016, is up against formidable rivals: according to eMarketer, Google raked in $29.4 billion and Facebook did $12.4 billion.
Topics:
Alicia Hatch
,
Amazon
,
Amazon Prime
,
Attribution
,
Brand Awareness
,
CBS
,
Deloitte Digital
,
E-Commerce
,
eMarketer
,
Facebook
,
Fire TV
,
Football
,
Gillette
,
Google
,
Hyundai
,
NBC
,
NFL
,
NFL Network
,
Online Shopping
,
Optimum Sports
,
Pepsi
,
Showtime
,
Sling TV
,
Sports
,
Streaming
,
Television
,
Thursday Night Football
,
Tom McGovern
,
Warren Schlichting