Target announced that it is expanding its partnership with Google to cover a number of initiatives: consumers will be able to shop Target via Google Express home delivery (including by voice), Target's REDcard payment card will be integrated into Google's shopping platform, and new support for store pick-ups of purchases made through voice will be introduced. Amazon's biggest rival Walmart announced in August that it would also team with Google for voice-based shopping efforts. The moves could help Google Home compete with Amazon's Alexa-powered smart speakers.
"But Target believes shopping by voice won't necessarily be tied to an in-home device like the Echo or Google Home," reports TechCrunch.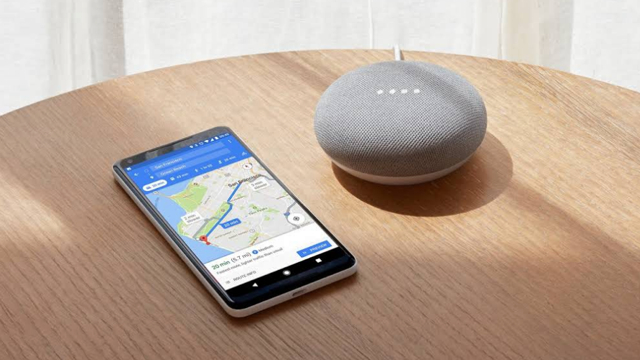 "Who knows if these specialized devices will even exist in a few years' time?" asks Mike McNamara, Target's chief information and digital officer. "Or whether it's a piece of software than runs on your TV or on your telephone."
McNamara points out that most consumers will be more likely to interact on their smartphones with the voice-shopping feature just announced for Google Assistant.
According to TechCrunch, consumers can already "shop by voice using a Google Home smart speaker or Google Assistant Android TV, but in the near future, shopping via Google Assistant will arrive on eligible Android phones and iPhones."
Target has been testing the Google Express delivery service in California and New York City, and now plans to make it available across the U.S. While there may be overlap with the Target Restock service, it is currently the only way to leverage Google's voice computing platform.
"When it comes to technology and things like natural language processing, Google will lead the way," said McNamara. "I'd love to have all of Google's capability around these deep engineering things, but frankly our world is more about making sure we have the right products in the right stores at the right time."
Topics:
Alexa
,
Amazon
,
Android
,
Android TV
,
California
,
Delivery
,
Digital Assistant
,
E-Commerce
,
Echo
,
Google
,
Google Assistant
,
Google Express
,
Google Home
,
Google Pixel
,
iPhone
,
Mike McNamara
,
Natural Language Processing
,
NYC
,
Online Shopping
,
REDcard
,
Retail
,
Smart Speaker
,
Smartphone
,
Target
,
Target Restock
,
Television
,
Virtual Assistant
,
Voice Shopping
,
Walmart