Google just set aside $1 billion for a new program dubbed "Grow with Google," which will fund education and professional training nonprofits to help prepare Americans for technology jobs. The program will offer a website that will help people looking for jobs to get training and professional certificates, and for businesses to improve their online presences. Google says the goal is to allow anyone with an Internet connection to become tech-proficient and eligible for jobs from app development to IT support.
The New York Times notes that Google unveiled its new initiative even as it is "among a number of companies facing scrutiny over the role their Internet services played in Russian interference in the 2016 presidential election."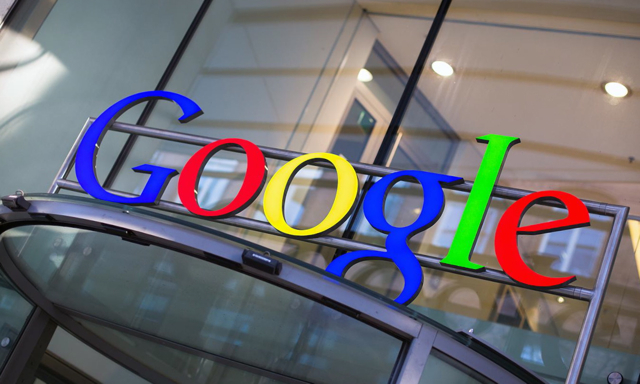 Google chief executive Sundar Pichai made the announcement in Pittsburgh where "he noted the city's transformation from an industrial manufacturing center for steel to a hub of robotics and artificial intelligence engineering."
"We understand there's uncertainty and even concern about the pace of technological change, but we know that technology will be an engine of America's growth for years to come," he said. "The nature of work is fundamentally changing, and that is shifting the link between education, training and opportunity."
Google employees will also volunteer one million hours at the nonprofits awarded funds, which will be dispersed through the company's charitable unit, Google.org. Among the first donations is $10 million to Goodwill Industries for digital job training programs. Google is now spreading the word about the program in Indianapolis; Oklahoma City; Lansing, Michigan; and Savannah, Georgia.
Apple is also creating a $1 billion fund "to invest in advanced manufacturing in the United States," and Amazon is "planning to hire 100,000 new employees over the next 18 months." Although all these companies have been criticized by President Trump, "Google has been put under a harsh light over the last year," with the EU levying "the largest antitrust fine in history against Google for unfairly favoring its own services over those of its rivals."
Other woes include a lawsuit accusing Google of paying women less than men, and "an exodus of advertisers from its video platform, YouTube, after evidence that ads appeared next to extremist videos." Now Google is "mired in the spreading investigation of Russian interference in the election," and Google reps "are expected to speak at House and Senate Intelligence Committee hearings on Nov. 1, along with Facebook and Twitter."
Topics:
Amazon
,
Antitrust
,
App
,
Apple
,
Artificial Intelligence
,
Congress
,
Developer
,
Donald Trump
,
Education
,
European Union
,
Facebook
,
Georgia
,
Goodwill
,
Google
,
Google.org
,
Grow with Google
,
Indianapolis
,
Job Training
,
Lansing
,
Lawsuit
,
Michigan
,
Oklahoma City
,
Pittsburgh
,
Professional Training
,
Robotics
,
Russia
,
Savannah
,
Senate
,
Sundar Pichai
,
Twitter
,
YouTube