During yesterday's Code/Mobile conference in Half Moon Bay, California, YouTube CEO Susan Wojcicki said that the online video platform is currently exploring options regarding new subscription services. While specifics were not offered, Wojcicki told Peter Kafka and Liz Gannes of Re/code during the onstage interview that an ad-free service was being considered. Consumers "will either choose ads, or pay a fee, which is an interesting model," said Wojcicki. "We're thinking about how to give users options."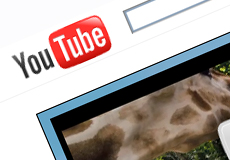 "YouTube right now is ad-supported, which is great because it has enabled us to scale to a billion users; but there's going to be a point where people don't want to see the ads," she noted.
"Wojcicki, who took over as YouTube CEO last February, discussed a variety of topics during the interview, including YouTube's relationship with parent company Google, YouTube's efforts to keep its content creators happy and how YouTube is adapting to its growing mobile-user base," reports Re/code.
Before running YouTube, Wojcicki led Google's advertising and analytics team, and was in charge of products such as AdSense, AdWords and DoubleClick.
Since she took control of YouTube, Wojcicki has focused on understanding its ecosystem of content creators and working to help them make more money. Last year, YouTube let content owners sell subscriptions to their videos.
"We've been thinking about other ways it might make sense for us [at YouTube]," she said. "We're early in that process, but if you look at media over time, most of them have both ads and subscription services."
According to eMarketer, YouTube generated $5.6 billion in advertising revenue in 2013. Wojcicki noted that 50 percent of YouTube views now come from mobile devices.