Yesterday we reported that Yahoo has been ramping up its online video efforts and content catalog to compete more directly with Google's YouTube for viewers and advertising revenue. Now it has been reported that Yahoo is in preliminary talks to purchase online-video service News Distribution Network, a deal estimated at roughly $300 million according to insiders. NDN is a video syndication service that provides newspapers and Web publishers with clips related to news, sports, politics and other topics.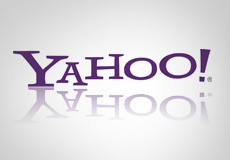 "The company doesn't make any of its own video," reports The Wall Street Journal. "Rather, it has built a collection of over 100,000 videos from partners like local TV news stations, and makes the clips available to editors at sites such as the Los Angeles Times, New York Daily News and Bloomberg. NDN also sells ads to accompany the videos, and keeps a portion of the revenue it generates."
Those familiar with the matter say Yahoo first discussed an acquisition of NDN prior to Marissa Mayer being named CEO in 2012, but a deal was never reached.
At $300 million, the acquisition would be Mayer's second largest at Yahoo, after last year's $1.1 billion purchase of Tumblr. However, NDN has denied news of a potential buyout.
"We are not in talks to get acquired by Yahoo at this time," said Krystal Olivieri, a spokeswoman for NDN.
Topics:
Acquire
,
Advertising
,
Bloomberg
,
Business
,
Buy
,
Catalog
,
Content
,
Daily
,
Deal
,
Distribution
,
Film
,
Google
,
Internet
,
LA
,
Marissa Mayer
,
Marketing
,
Movie
,
NDN
,
Network
,
News
,
Newspaper
,
NY
,
Olivieri
,
Online
,
Politics
,
Profit
,
Purchase
,
Revenue
,
Sales
,
Social
,
Sports
,
Station
,
Stream
,
Streaming
,
Subscribe
,
Syndication
,
Television
,
Tumblr
,
TV
,
Video
,
Web
,
Yahoo
,
YouTube