Virtual reality is inevitably part of the conversation when talking about storytelling of the future, the topic of a CES panel moderated by Variety's Janko Roettgers. "We're in the first inning," suggested Condé Nast executive Joy Marcus, about VR. "We're looking at it as a game that might go into extra innings. But we have an issue with devices and price points." Google and Samsung have come out with options that work with smartphones, added Marcus. "But the other devices are pretty damn expensive."
Disney-ABC TV Group exec John Frelinghuysen agrees with Marcus' assessment. "We're in experimentation mode but we're happy with the results," he said, referring to the VR documentary ABC News made in Syria and another in North Korea that got 6 million Facebook views.
SAG-AFTRA COO/general counsel Duncan Crabtree-Ireland worries that "VR can be a distraction to the story." "You can use VR to advance a story effectively — or damage it," he said. "That's how our members perceive it."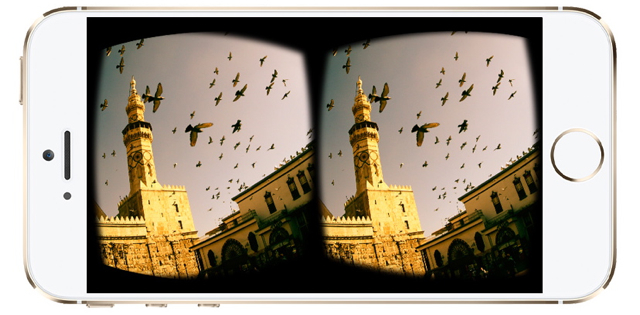 Sony Pictures CTO Spencer Stephens countered that VR is "a rich tool with so many possibilities." "It's up to the storyteller to learn to tell compelling stories," he said. "We make a movie shown on a really big screen with multi-channel audio, and yet it'll still work on my phone."
Hulu executive Ben Smith says his company is "in incubation, seeing what works and what doesn't work" with VR. "We're paying attention to the dividing line between an experience that feels good for the first five minutes to another that will be a more enduring experience," he noted. For original shows, says Smith, creators are shooting some footage in VR, which will be unveiled beginning in spring 2016.
HDR is another technology that caught the attention of executives interested in the future of storytelling. "From a storytelling perspective, it adds a lot of emotion," said Stephens. "The level of engagement and realism is pretty extraordinary." Marcus agrees. "It's a gorgeous experience and its capabilities are interesting," she said.
Crabtree-Ireland notes the "trend towards increasing the democratization of creating TV content." "A continued development of gear allows people to create content at a much lower price point," he said. "But it's not necessarily a good thing, although we've seen our members in the low budget production space to use that to create interesting content."
Instagram exec Daniel Habashi agrees that the democratization of content production is a significant trend. "You see young creative coming up," he said. "It's been great for advertising campaigns, giving different dimensions to their stories. Working with young minds has helped studios and networks to understand this media and tell different perspectives."
Mobile continues to be an important platform. "We are very focused on mobile," said Marcus. "Condé Nast Entertainment is three years old, a startup in the company, and what we're seeing is more than 50 percent of views within our O&Os are happening on mobile devices. We are following the user and creating for mobile first."
Topics:
ABC News
,
Advertising
,
Ben Smith
,
CES 2016
,
Conde Nast
,
Daniel Habashi
,
Duncan Crabtree-Ireland
,
Facebook
,
Google
,
HDR
,
Hulu
,
Instagram
,
Janko Roettgers
,
John Frelinghuysen
,
Joy Marcus
,
Mobile
,
Movie
,
Production
,
SAG-AFTRA
,
Samsung
,
Smartphone
,
Sony Pictures
,
Spencer Stephens
,
Variety
,
Virtual Reality