Twitter has revealed its plans to raise up to $1 billion in its long-anticipated public offering. Potential buyers finally got a glimpse at Twitter's financials yesterday, which indicate the social platform's revenue more than doubled to $254 million during the first half of 2013. However, while the popular messaging service continues to transform electronic communication and public conversation, the company is still losing money while facing hurdles drawing new users and advertisers.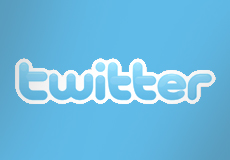 "Its net loss grew by 40 percent to $69 million as the company's expenses ballooned," reports The Wall Street Journal. "Twitter's user growth is also slowing, and prices for advertisements, which make up the bulk of the company's revenue, are falling."
As earlier reported on ETCentric, Twitter filed its original IPO documents confidentially, without publicly revealing the company's financials, including revenue. Filing confidentially is a new stock market option created by the JOBS Act, designed for companies making less than $1 billion in revenue.
"The amount raised in the filing is an estimate that could change when Twitter launches its investor 'roadshow,' where it will formally pitch its stock to investors," explains WSJ. "The document suggests Twitter recently valued itself at about $9.7 billion, based on the number of shares outstanding, or at about $13 billion when including equity awards."
Twitter currently has 215 million monthly active users. The company has selected TWTR as its official ticker symbol, but has yet to announce whether it will opt to trade on the New York Stock Exchange or Nasdaq.
Despite its success, Twitter still has far fewer users than social giant Facebook, which claimed 845 million monthly active users when it went public.
"As for the federal government shutdown, a person familiar with the deal said there isn't a big worry right now," notes the article. "But a shutdown extending three weeks or longer could possibly slow the offering if the Securities and Exchange Commission isn't operating at all when Twitter begins the roadshow, this person said."
Topics:
Ad
,
Advertising
,
Business
,
Confidential
,
Equity
,
Federal
,
File
,
Finance
,
Invest
,
Investor
,
IPO
,
JOBS Act
,
Law
,
Marketer
,
Marketing
,
Messaging
,
Microblog
,
Nasdaq
,
Network
,
New York
,
Profit
,
Public
,
Public Offering
,
Revenue
,
Roadshow
,
SEC
,
Share
,
Social
,
Social Media
,
Stock
,
Stock Exchange
,
Stock Market
,
Ticker
,
Tweet
,
Twitter
,
TWTR
,
Value