Representative Melvin Watt (D – North Carolina) introduced the Free Market Royalty Act this week, which would allow record companies and artists to collect royalties when their songs are played on the radio. The bill would change licensing for broadcast radio and online services, and stations like Pandora would have to negotiate with rights holders. This bill has transformational potential, for while songwriters and music publishers receive compensation on the radio, the artists themselves do not.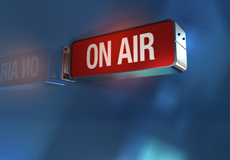 "Broadcasters in the United States pay only songwriters and music publishers; for nearly a century, they have argued that the promotional value an artist receives from having a song played on the radio is remuneration enough. Repeated efforts by the music industry have failed to establish such a royalty on the radio, and while laws in the 1990s created it online, Web services complain that they have been burdened with a cost not shared by terrestrial radio," reports The New York Times.
The bill would essentially establish a performance right for both AM and FM radio. It would also attempt to abolish the licensing process that enables such services as Pandora and Sirius XM to circumvent labels.
"Instead, under the system proposed by Mr. Watt's bill, radio and online outlets alike would have to negotiate for rights through a market administered by SoundExchange, a nonprofit agency, giving labels and artists the right of refusal," explains NYT.
While there is opposition to the bill from certain parties, some music groups are strongly in favor of it.
"After years of the radio lobby claiming they want the free market to resolve the royalty issue, Mr. Watt has granted their wish," said Neil Portnow, the president of the National Academy of Recording Arts and Sciences.
However, the enthusiasm from the radio industry is less profound.
"The National Association of Broadcasters, the radio industry's lobbying outlet, reiterated its longstanding opposition, calling the royalty a 'performance tax' and saying that 183 members of Congress had supported its preferred bill, the Local Radio Freedom Act, a nonbinding resolution against 'any new performance fee, tax, royalty or other charge' on radio stations," explains NYT.
Topics:
AM
,
Bill
,
Broadcast
,
Congress
,
Controversy
,
Cost
,
FM
,
Free Market
,
Label
,
Local Radio Freedom Act
,
Music
,
Musician
,
NAB
,
NC
,
Neil Portnow
,
Online
,
Pandora
,
Publish
,
Publisher
,
Radio
,
Record
,
Rights
,
Royalties
,
Royalty Act
,
Satellite
,
Sirius
,
Song
,
Songwriter
,
SoundExchange
,
Stream
,
Streaming
,
Terrestrial
,
Watt
,
XM