Twitter announced filing its much-anticipated initial public offering last Thursday, in what could become the highest-profile tech stock market debut since last year's Facebook IPO. The social media giant filed "confidential" paperwork with securities regulators to sell shares, but did not make public the company's financials, including revenues. Filing confidentially is a new feature in the stock market created by the JOBS Act, designed for companies making less than $1 billion in revenue.
The company made the announcement via its own messaging service: "We've confidentially submitted an S-1 to the SEC for a planned IPO. This Tweet does not constitute an offer of any securities for sale."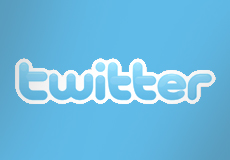 "This is one of those exciting moments in [Silicon] Valley," said Kevin Hartz, CEO of Eventbrite, who has also invested in PayPal, Pinterest and Airbnb. "It's just a financing event for Twitter, but it does demonstrate the next step in the life of what is an emerging Internet giant."
Twitter, which launched in 2006, is just starting to gain traction with advertising revenue. According to eMarketer, the company is expected to take in $583 million in advertising revenue for 2013 and hit $1 billion next year.
"Twitter will have to prove to investors that its ad business is more than just promise. Many big marketers still treat Twitter more as an experiment than a cornerstone of efforts to lure shoppers into a store or to pull people to their websites," reports The Wall Street Journal. "Part of the advertiser reluctance is the size of Twitter, which draws smaller numbers than TV networks or Facebook. Advertisers also say Twitter options for advertisers are crude compared with Facebook's."
While many are comparing the Twitter IPO to that of social network Facebook, Nathan Vardi of Forbes points out several distinctions.
"It is the most anticipated IPO to come out of Silicon Valley since Facebook and features a social media company with a multi-billion dollar valuation," he writes. "But Twitter's IPO probably will not result in the kind of disappointment that followed Facebook's IPO, a controversial roller-coaster ride that saw shares of Facebook get decimated before finally staging a stunning comeback more than a year later."
Vardi notes that Twitter and CEO Dick Costolo are not making the same mistake Facebook CEO Mark Zuckerberg made by waiting too long to file for the IPO. "Zuckerberg waited more than eight years to conduct a Facebook IPO and by the time he made the decision to go public there was so much hype and pre-IPO money invested in Facebook that it almost made the IPO unmanageable," writes Vardi.
"Twitter is also going public at an earlier revenue stage than Facebook, which is important because Wall Street likes to see growth more than anything else," he adds. And while Morgan Stanley has handled most of the hottest tech IPOs in recent years — including those for Facebook, Groupon and Zynga — Goldman Sachs will be the lead underwriter for the Twitter IPO.
Related News:
With a Tweet, Twitter Kicks Off Next Big Tech IPO, USA Today, 9/13/13
140 Reasons to Worry About Twitter IPO, USA Today, 9/14/13
Twitter's Secret IPO Undermines its Mission of Transparency, The Guardian, 9/13/13
Twitter's IPO Plan: Don't Do What Facebook Did, The Wall Street Journal, 9/13/13
Topics:
Ads
,
Advertising
,
Airbnb
,
Confidential
,
Costolo
,
eMarketer
,
Eventbrite
,
Exchange
,
Facebook
,
Finance
,
Goldman Sachs
,
Hartz
,
IPO
,
Market
,
Marketing
,
Microblog
,
Morgan Stanley
,
PayPal
,
Pinterest
,
Public Offering
,
Revenue
,
S-1
,
SEC
,
Securities
,
Shares
,
Silicon Valley
,
Social
,
Social Media
,
Stock
,
Tweet
,
Twitter
,
Valuation
,
Vardi
,
Zuckerberg