Twitter is quickly becoming a normal part of the television experience, in that it is changing how people watch TV. Twitter is allowing audiences to interact with scripted and reality TV shows directly, as well as provide real-time commentary. Viewers of hit shows, such as HBO's "Game of Thrones," are looking to Twitter as a popular place for viewer commentary. As television is increasingly shared on Twitter, new business and viewing opportunities arise.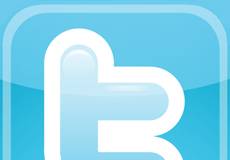 Twitter is becoming a companion to TV. In 2012, Nielsen reported that one in three Twitter users have posted something related to television.
NBC reality show "The Voice" encourages its viewers to use Twitter to share their comments and reactions to singers' performances. In January, the Twitter Blog announced that CBS' "Hawaii Five-O" would let viewers decide the ending of an episode.
Business Insider reports of Twitter's recent partnerships between advertisers, TV and other media companies. It now allows advertisers to target Twitter users based on their TV-related tweets. Twitter has also made deals with media companies to promote TV clips on Twitter.
Twitter, along with other social networks, is increasingly being used during major media events. During the latest Super Bowl, there were a record number of Twitter posts related to the event, with more than 30 million mentions combined.
Twitter has also established a partnership with Nielsen, seeking to track the amount of tweets involving TV shows. In addition, a recent study from Nielsen and SocialGuide, an analytics company, found correlations between Twitter traffic and TV ratings.
The connection between Twitter and TV is growing. And this connection suggests a change in the ways that viewers will watch TV in the future.
Topics:
Advertising
,
Analytics
,
Cable
,
CBS
,
Future
,
Game of Thrones
,
Hawaii Five-0
,
NBC
,
Nielsen
,
Promoted Tweets
,
Real Time
,
Second Screen
,
Social
,
Social Media
,
Social TV
,
Sports
,
Super Bowl
,
Television
,
The Voice
,
Trend
,
TV
,
Tweet
,
Twitter