ByteDance, the Chinese parent company of TikTok, asked the U.S. Court of Appeals for the D.C. Circuit for more time to work out the preliminary deal to sell its U.S. operations to Oracle and Walmart. November 12 is the deadline for the deal to be completed. The company also stated it had been in discussions with the Committee on Foreign Investments in the United States (CFIUS), but "feedback had stopped" in recent weeks despite the approaching deadline. App Annie reports that TikTok's substantial growth is expected to continue throughout 2021.
The Wall Street Journal reports that, "President Trump issued an executive order in August stating that TikTok must be sold to an American company or it would be banned in the U.S." In September, Trump "approved in concept" the deal whereby Oracle and Walmart would "take a combined 20 percent in TikTok Global, a new U.S.-based company that would run the global service."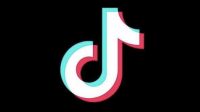 According to sources, "among the major sticking points in the continuing negotiations is the size of the stake that ByteDance will get to keep in TikTok." Despite silence from CFIUS, TikTok said it remains "committed to working with the Administration — as we have all along — to resolve the issues it has raised, but our legal challenge today is a protection to ensure these discussions can take place."
The Commerce Department, responsible for implementing Trump's order, "didn't immediately respond to a request for comment."
TechCrunch reports that App Annie predicted that TikTok will reach 1.2 billion average monthly active users in 2021, joining the 1+ billion MAU club whose members include Facebook, Instagram, Messenger, WhatsApp, YouTube and WeChat.
In Q3, TikTok, which has nearly tripled in size since 2018, became "the No. 2 non-gaming app by consumer spending, due to its use of a combination of revenue streams, including advertising and sales of virtual gifts used for tipping streamers." The growth is noteworthy since TikTok is banned in India, one of the globe's largest mobile markets.
App Annie also predicts the ongoing influence of the COVID-19 pandemic, with "continued growth for 'at-home' activities fueled by mobile," an acceleration of "trends that were already underway." In-home activity categories include "remote business and education apps, e-commerce, mobile finance apps and at-home fitness apps," all expected to exceed 1.3 trillion hours on Android phones in 2021.
Zoom and other remote business apps are "expected to see a compound annual growth rate (CAGR) of 57 percent and remote learning apps will see 62 percent growth." Mobile banking and finance apps are expected to reach 31+ billion hours annually in 2021, for a four-year CAGR of 35 percent, and fitness and e-commerce "will grow as well, at +23 percent and +40 percent, respectively."
App Annie also expects that "consumers will install up to 85 percent more video streaming apps in 2021 in the U.S., compared with pre-COVID levels …[and that] mobile ad spend [will] reach $290 billion in 2021, in part thanks to strong mobile commerce growth and a further shift from offline advertising to digital."
Related:
A Walmart-TikTok Deal Could Transform Online Shopping in U.S. (Video), The Wall Street Journal, 11/10/20
ByteDance Desperate for Extension as TikTok Sale Deadline Hits, Bloomberg, 11/11/20
Topics:
Advertising
,
App Annie
,
Banking
,
ByteDance
,
CFIUS
,
China
,
Commerce Department
,
Coronavirus
,
COVID-19
,
Donald Trump
,
Facebook
,
India
,
Instagram
,
Messenger
,
Mobile
,
Oracle
,
Remote Learning
,
Remote Working
,
Social Media
,
TikTok
,
TikTok Global
,
Video
,
Walmart
,
WeChat
,
WhatsApp
,
YouTube
,
Zoom