Apple unveiled a new M1 microchip, designed in-house, which chief executive Tim Cook said is "by far the most powerful chip that we have ever created." Aimed at offering faster performance and longer battery life, the company said that the M1 integrated into the new super-thin MacBook Air (priced starting at $999) will run 3.5 times faster than the past generation. Without a fan, the device will run silently. The M1 will also be installed in a 13-inch MacBook Pro, starting at $1,299, and the Mac mini, starting at $699.
The Wall Street Journal reports that, "the arrival of the new devices … marks a breakup in Apple's 15-year relationship with Intel, which Apple co-founder Steve Jobs tapped in 2005 to improve performance in Apple computers." Cook revealed in June that Apple would replace Intel processors with its own "over the course of two years."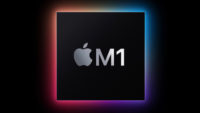 The M1 chips "are based on Arm Holdings technology, designed to improve battery life, speed and security." Cook is engaged in a "broader effort to bring more in-house designed components, following similar steps taken with the iPhone that allow the company to cut costs and bring special features to its products."
According to Moor Insights & Strategy analyst Mark Vena, "custom Apple chips should allow the company to save $150 to $200 per computer," which could be used to "fund more features in the new computers or boost profitability."
The new Mac lineup has a different central processing unit "which speaks a different language than existing Macs," so Apple has been trying to prepare software developers for the switch. Apple senior vice president of software engineering Craig Federighi "said the company would continue to support and release new versions of its operating software for Intel-based Macs for years to come."
Wired reports that the shift to using its own processors "gives Apple new control over its own destiny — and perhaps the future of the personal computer." The M1 will allow mobile apps to run on its new PCs. "The PC becomes more like the smartphone," said Tirias Research principal analyst Kevin Krewell, who said that Apple could integrate cell connectivity to its laptops.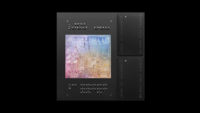 Just as designing its own mobile processors helped Apple offer innovative features with the iPhone, so designing its own Mac chips should give it more freedom to be creative with PCs. With regard to battery life, the M1-based MacBooks will have "up to 20 hours of video playback on a single charge."
The promise of more AI also comes with the M1, which has a dedicated neural engine "to run machine learning code more efficiently." In addition to making photo and video editing packages better, "dedicated AI support could also help gaming or new categories of desktop software."
Choosing to make its own chips "frees Apple from Intel's troubles" and is also "a reputation boost for Arm, the UK-based company that licenses Arm chip technology to Apple and many others and is set to be acquired by graphics chips company Nvidia."
Linley Group senior analyst Aakash Jani stated that, "switching Macs to TSMC-built processors of Apple's own design vaults its PCs onto the smallest, best chip manufacturing technology."
Related:
What Apple's New Mac Products and M1 Chip Mean for Hollywood, The Hollywood Reporter, 11/10/20
Topics:
Aakash Jani
,
Apple
,
ARM
,
Artificial Intelligence
,
Craig Federighi
,
Developer
,
Intel
,
iPhone
,
Kevin Krewell
,
Linley Group
,
M1 Chip
,
Mac mini
,
MacBook Air
,
MacBook Pro
,
Machine Learning
,
Mark Vena
,
Moor Insights & Strategy
,
Neural Engines
,
Nvidia
,
PC
,
Steve Jobs
,
Tim Cook
,
Tirias Research
,
TSMC
,
Video Editing