Leading subscription video apps such as Netflix and Hulu generated a total of $781 million last year as streaming video continues its rise. According to app intelligence firm Sensor Tower, U.S. consumers spent about $329 million during Q3 2018 on the top 10 SVOD apps available via Google Play and Apple's App Store. That figure represents a 15 percent jump over Q1. While Netflix and Hulu continue their growth, live-streaming TV services are also gaining traction. Online video analytics firm Conviva reports that virtual MVPDs including Sling TV, PlayStation Vue, and Hulu with Live TV have experienced a 212 percent increase in viewing hours over the past year in the U.S.
Sensor Tower's data shows that Netflix is maintaining its top position and continuing to grow, with a 78 percent year-over-year increase for Q3 in consumer spending across the app stores. Interestingly, the data also suggests that Hulu is growing faster, with an 86 percent jump in subscription revenue from a year ago.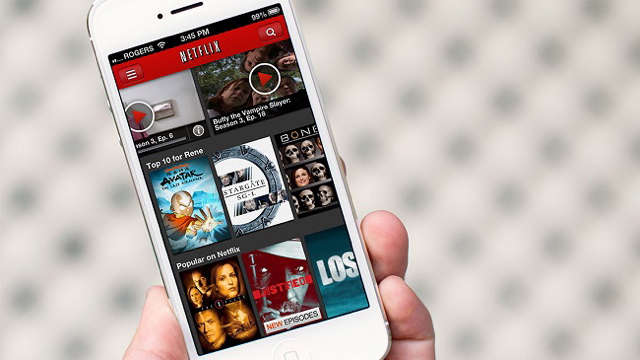 While the Q3 2018 rankings for top-grossing subscription video apps looks similar to last year, TechCrunch points out two notable changes: "YouTube TV jumped from $3 million in the year-ago quarter to $16 million in Q3 on Apple's App Store, thanks to its expanded market penetration and consumer adoption. And ESPN Live Sports, which added in-app subscriptions in Q2, grossed $4.6 million in the third quarter, up 119 percent from Q2."
Sensor Tower's research focuses exclusively on subscription revenue and does not include refunds or advertising. Other consistently high-ranked subscription apps include Tinder, Spotify and Pandora.
Meanwhile, virtual MVPDS are also faring well as U.S. consumers continue to cut the traditional pay-TV cord. According to Conviva data, notes TechCrunch, "these services now account for more than three-quarters of all plays and viewing hours in the U.S."
TV services such as Sling TV, PlayStation Vue, and Hulu with Live TV "have seen a 292 percent increase in plays and a 212 percent increase in viewing hours, while publisher apps have seen declines of 16 percent and 19 percent, respectively, across those fronts."
Additionally, television sets connected to devices including Amazon Fire TV, Apple TV, and the market-leading Roku players "account for as many streaming TV plays (38 percent on TVs) as mobile devices (39 percent). They also account for more than twice the viewing hours, with a 56 percent share to mobile's 25 percent share."
Topics:
Amazon Fire TV
,
App
,
App Store
,
Apple
,
Apple TV
,
Conviva
,
Cord Cutter
,
ESPN Live Sports
,
Google Play
,
Hulu
,
Hulu with Live TV
,
Live Streaming
,
Live TV
,
Mobile
,
Movie
,
MVPD
,
Netflix
,
Pandora
,
Pay TV
,
PlayStation Vue
,
Roku
,
Sensor Tower
,
Sling TV
,
Sports
,
Spotify
,
Streaming
,
Subscription
,
SVOD
,
Television
,
Tinder
,
TV Show
,
Video
,
YouTube TV