At Web Summit 2018 in Lisbon this week, Tim Berners-Lee, the inventor of the World Wide Web, unveiled his "Contract for the Web," which outlines central principles to protect users from abuse, discrimination, political manipulation and other ills. More than 50 organizations have signed the contract, which was published on Berners-Lee's World Wide Web Foundation site. The full contract will be published in May 2019, when it is deemed that half the world's population will be able to access the web. Berners-Lee also published a call-to-action.
The Guardian reports that the document, which Berners-Lee calls a "Magna Carta for the web," requires governments to "ensure that its citizens have access to all of the Internet, all of the time, and that their privacy is respected so they can be online 'freely, safely and without fear'." Furthermore, companies must "commit to making the Internet affordable and accessible to all; respecting consumer privacy and personal data; and developing technologies that ensure the web is 'a public good that puts people first'."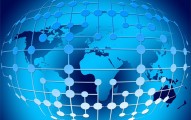 "For many years there was a feeling that the wonderful things on the web were going to dominate and we'd have a world with less conflict, more understanding, more and better science, and good democracy," said Berners-Lee. "But people have become disillusioned … humanity connected by technology on the web is functioning in a dystopian way … This is a contract to make the web one which serves humanity, science, knowledge and democracy."
The contract also urges Internet users to make content "rich and relevant" and "to build communities that respect civil discourse and human dignity; and to fight for an open web that is 'a global public resource for people everywhere'." Berners-Lee said the contract, whose success will be hard to measure, will nonetheless "help steer conversations in governments and boardrooms, and give the public a means to hold the powerful to account."
Former UK deputy prime minister Nick Clegg will lead the contract's PR campaign.
Early signatories include Google, Facebook, Internet security firm Cloudflare, and former UK prime minister Gordon Brown. Berners-Lee admitted that it's not clear if the contract will be enough "to make search engines push back" or "for the Chinese government to be more open."
Harvard University law professor Jonathan Zittrain, who wrote "The Future of the Internet and How to Stop It," said the most important function of the contract is "to remind people that the web we have isn't the only one possible." "That's both a warning — including about how aspects of the web have become — and an opportunity," he said. "The contract seeks to get those wielding the most power online to commit to some boundaries in how they treat their users."
Berners-Lee pointed out that companies are looking at how to fight clickbait and fake news. "People in the big companies are concerned about truth and democracy," he said. "They don't want people to look back and say theirs was the platform that misled people to vote against their own best interests. The genie may seem to have come out of the bottle, but the Internet has surprised us many times. Things change."
Topics:
China
,
Clickbait
,
Cloudflare
,
Contract for the Web
,
Facebook
,
Fake News
,
Google
,
Gordon Brown
,
Government
,
Harvard University
,
Internet
,
Jonathan Zittrain
,
Lisbon
,
Magna Carta
,
Nick Clegg
,
Personal Data
,
Portugal
,
Privacy
,
Tim Berners-Lee
,
Web Summit
,
World Wide Web
,
World Wide Web Foundation