Deloitte's 11th annual "Digital Democracy Survey" found that 73 percent of U.S. consumers have binge-watched video, up from 68 percent two years ago. Binge-watching TV is more common with younger audiences — 90 percent of millennials (ages 20-33) and 87 percent of Gen Z (ages 14-19) — who are increasingly watching on mobile devices. While televisions are losing popularity among younger audiences for marathon-viewing, older demographics — 60 percent of Gen X (ages 34-50) and 80 percent of Baby Boomers (ages 51-69) — still prefer TV. Nearly 40 percent of younger viewers binge-watch TV on a weekly basis, averaging about five hours of content per session.
Deloitte defines binge-watching as viewing three or more episodes of a specific TV show in one session. Younger viewers regularly watch an average of six episodes in a single sitting.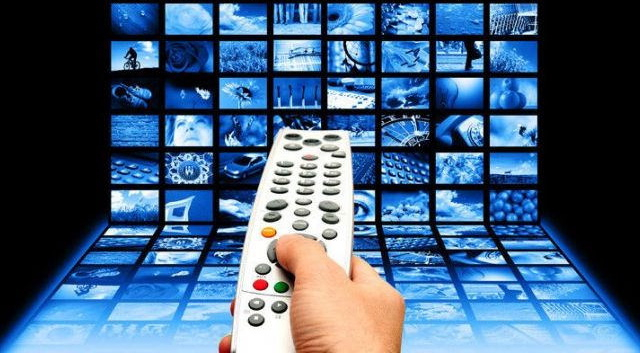 According to Kevin Westcott, head of U.S. media and entertainment practice at Deloitte. "The shift to streaming, mobile, on-demand services and personalization are significant opportunities in 2017."
"About 49 percent of U.S. consumers subscribe to at least one paid streaming video service (and nearly 60 percent of those 50 and under do so)," reports Variety. "Pay-TV subscriptions have held steady: 74 percent of consumers across U.S. households say they subscribe to cable, satellite or telco TV."
Deloitte found that two-thirds of consumers keep their TV subscriptions because they are bundled with Internet services. And not surprisingly, 99 percent of younger viewers engage in activities that involve social media, web browsing, texting and email, and online shopping while watching TV.
Variety highlights additional key takeaways from the Deloitte study:
More than 80 percent of consumers will skip an online video ad if that's allowed, and 46 percent said they pay more attention to an ad they can skip versus an ad they cannot skip.
67 percent of consumers find mobile ads on their phone to be irrelevant; however, 37 percent said they find it valuable to receive location-based ads on their smartphones.
Over half of Gen Z and millennials use social networks to learn about new TV shows, with friend recommendations edging out TV ads.
About 33 percent of millennial/Gen Z respondents get their news primarily from social media. 
Topics:
Advertising
,
Binge Viewing
,
Binge Watching
,
Bundling
,
Cable
,
Digital Democracy Survey
,
E-Commerce
,
Gen X
,
Gen Z
,
Kevin Westcott
,
Millennial
,
Mobile
,
Mobile Ads
,
On Demand
,
Pay TV
,
Personalization
,
Research
,
Satellite
,
Shopping
,
Smartphone
,
Social Media
,
Streaming
,
Study
,
Subscription
,
Tablet
,
Telco
,
Television
,
TV Show
,
Video
,
Video Ads
,
VOD