WarnerMedia chief executive Jason Kilar revealed that his company plans to release blockbuster "Wonder Woman 1984" simultaneously in theaters and on its HBO Max streaming service on Christmas Day. He noted the changed environment, in which box office revenue alone doesn't measure a film's success but also by the number of new subscribers it generates for the studio's streaming service. The distribution plan for the much-anticipated release is a sign of how much media companies have evolved to put more emphasis on streaming.
The New York Times reports that Pixar's "Soul" and DreamWorks Animation's "The Croods: A New Age" were also anticipated to be box office successes during the holiday "but are now likely to be primarily seen in people's living rooms." Both WarnerMedia and Disney, which have their own streaming platforms, "have said that the moves will only last through the pandemic, but they also both recently shuffled their executive responsibilities to make it clear that streaming is the new priority."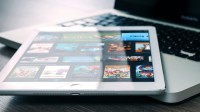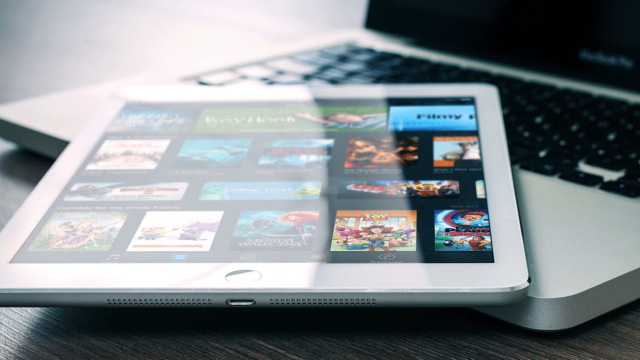 University of Southern California's School of Cinematic Arts professor Jason Squire stated, "there will be a new normal." "Over the years, there has been a lot of tension between theatrical exhibition and studio distribution but not a lot of change," he explained. "The pandemic has jump-started the change."
He's referring to the fact that studios have long pushed to shorten the exclusivity window for movies playing in theaters, and "theater chains aggressively lobbied against that." Even when COVID-19 forced a lockdown, the theater owners "zealously guarded" that exclusivity window. In April, after Universal Pictures' "Trolls World Tour" was made available without an exclusive theater run, AMC chief executive Adam Aron called the move "categorically unacceptable." But by July, the two companies inked a deal whereby "Universal movies would play in AMC theaters for a minimum of 17 days before becoming available in homes through premium video-on-demand."
More recently, Universal signed a similar deal with Cinemark and Canada's top exhibitor Cineplex, "adding the provision that for movies opening to $50 million in ticket sales, the exclusive theatrical window will stretch to 31 days." Universal vice chair and chief distribution officer Peter Levinsohn stated that, "our hope is that by putting PVOD into the marketplace, we are improving the economics for the studio and as a result of that there will be more films that will get released theatrically."
He added that the strategy creates efficiencies in marketing, keeps films profitable and prevents the studios from having to sell them to Netflix or Amazon.
Currently, "half of the theaters in the United States are closed and virus cases are rising around the country," a grim outlook for theatrical releases. Regal Cinemas, the No. 2 exhibitor in the U.S., has closed all its theaters. National Association of Theatre Owners chief executive John Fithian has stated that, "if there is not a federal grant program available to theaters soon … he expects 70 percent of them will either close permanently or file for bankruptcy by early next year."
Studios that don't have their own streaming services have largely chosen to postpone theatrical releases until 2021. Netflix, however, will provide limited theatrical runs to eight of its movies.
Related:
Moviegoing Teeters After 700 Theaters Reclose Overnight in North America, The Hollywood Reporter, 11/22/20
Disney Mulling Pivot Of 'Pinocchio', 'Peter Pan', 'Cruella' From Theatrical To Disney+ Premieres, Deadline, 11/19/20
It Took a Pandemic to Change the Movie Business, Recode, 11/19/20
Putting Wonder Woman 1984 on HBO Max Is a Smart Move, Wired, 11/19/20
Universal, Cinemark Sign Deal for Shorter Exclusivity Window, ETCentric, 11/18/20
Disney Doubles Down on Success of New Streaming Service, ETCentric, 11/16/20
Universal Adopts a New Theatrical/Online Distribution Model, ETCentric, 10/21/20
Topics:
Adam Aron
,
Amazon Prime
,
AMC
,
Cinemark
,
Cineplex
,
COVID-19
,
Disney
,
DreamWorks Animation
,
Exclusivity Window
,
HBO Max
,
Jason Kilar
,
Jason Squire
,
John Fithian
,
Movie
,
NATO
,
Netflix
,
Peter Levinsohn
,
Pixar
,
PVOD
,
Regal Cinemas
,
Soul
,
Streaming
,
The Croods: A New Age
,
Theater
,
Trolls World Tour
,
Universal Pictures
,
USC School of Cinematic Arts
,
WarnerMedia
,
Wonder Woman 1984