Last Thursday, The Walt Disney Company celebrated the one-year anniversary of its Disney+ streaming service, which reached 73.7 million subscriptions as of October 3, up from the 60+ million reported in August. That positive news has offset losses, much of it due to COVID-19 pandemic's impact on tourism and movie-going, reported in the quarter ending June 27. "The real bright spot has been our direct-to-consumer business," said Disney chief executive Bob Chapek, pointing to the division that includes streaming operations.
The Wall Street Journal reports that the company now also has "dozens of scripted and unscripted shows … in production," including those at Marvel Studios and Lucasfilm. With news of robust subscriptions and a promising COVID-19 vaccine in development, Disney shares also rose 5.8 percent in after-hours trading.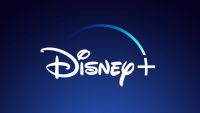 Chapek reported that the company will continue its strategy of premiering movies on Disney+, including the upcoming Pixar Entertainment's "Soul." Disney also plans to "forgo its January 2021 dividend and instead invest those funds in its direct-to-consumer division … a reallocation that activist investor Daniel Loeb recently advocated."
Disney's ESPN+ streaming service reported 10.3 million subscribers and its Hulu service had 36.6 million subscribers at the end of the same quarter. The company also underwent a corporate restructuring that prioritizes streaming and centralizes a distribution arm for movies and TV shows to determine where each project will premiere. Until a vaccine is widely available, however, movie theaters "likely won't be operating at pre-pandemic levels [and] rising case counts across the country threaten another round of shutdowns that could affect theme-park attendance."
The New York Times reports "investors are confident that Disney's theme park empire will come roaring back when a vaccine is deployed — and all they really care about, at least for the moment, is streaming, streaming, streaming."
Disney+ is booming, "surpassing the low end of its initial five-year goal after only 11 months." Hulu's subscriber numbers are up 27 percent from a year earlier, and ESPN's streaming service has tripled its numbers from a year earlier. Disney is also slated to launch Star, "an overseas version of Hulu stocked with programming from Disney properties like ABC, FX, Freeform, Searchlight and 20th Century Studios."
The competitive streaming environment is heating up, and analysts say that Disney+ needs to keep the new content coming. Disney reported that, on January 15, the service will unveil "WandaVision," the first of eight Marvel series. "It's very clear to us that new content adds subscribers," said Chapek, who also said he was "very pleased" with its recent "premiere access" experiment with "Mulan," which debuted on Disney+ in September for $30.
"We saw enough very positive results to know that we have something here in terms of the premiere-access strategy," he added. "We're going to put a lot of wind in the sails of our Disney+ business."
Topics:
20th Century Studios
,
ABC
,
Bob Chapek
,
COVID-19
,
Daniel Loeb
,
Disney
,
Disney Plus
,
ESPN Plus
,
Freeform
,
FX
,
Hulu
,
Lucasfilm
,
Marvel Studios
,
Movie
,
Mulan
,
Pixar
,
Searchlight
,
Soul
,
Star
,
Streaming
,
Subscription
,
Todd Juenger
,
TV Show
,
Video
,
Wall Street
,
WandaVision