Although ByteDance's TikTok missed a Thursday deadline to complete its deal with Oracle and Walmart, the Commerce Department did not enforce the shutdown order, citing last month's preliminary injunction from U.S. District Judge Wendy Beetlestone. That suit was brought by three TikTok stars who charged that the government exceeded its authority by threatening the "robust exchange of informational materials." President Trump initiated the effort to get TikTok to divest itself of its U.S. operations based on national security concerns. Now the deadline has been extended to November 27.
"The extension keeps in limbo a deal that was aimed at preventing the U.S. government from banning the popular video app," notes The New York Times. "U.S. officials have said TikTok's Chinese ownership means the app could send data back to Beijing, under local laws that require Chinese companies to cooperate with government requests. TikTok has denied that its app poses any security threat to Americans, noting that many of its investors are American and that its customer data is not stored in China."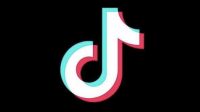 "In the nearly two months since the president gave his preliminary approval to our proposal to satisfy those concerns, we have offered detailed solutions to finalize that agreement — but have received no substantive feedback on our extensive data privacy and security framework," explained a TikTok spokesman in a statement.
The Treasury Department announced Friday that the Committee on Foreign Investment in the United States granted the extension to "provide the parties and the committee additional time to resolve this case in a manner that complies with the Order."
The Wall Street Journal reports that, although it's unclear how President-elect Joe Biden will "address the situation," a bipartisan group of Congress members has "sounded alarms about potential Chinese data-gathering and surveillance in the U.S."
The suit brought by TikTok stars avers that the government's move "likely exceeds the government's authority under the International Emergency Economic Powers Act, the law the Trump administration has relied on to take action against TikTok." The government has appealed the injunction, stating that "its efforts are aimed at protecting U.S. users' data, and not at closing off informational exchanges."
ByteDance also "asked a federal appeals court in Washington, D.C., to overturn an order by the Committee on Foreign Investment in the U.S. that ByteDance divest the company." CFIUS said it "remains focused on reaching a resolution of the national security risks" from TikTok. WSJ notes that, "as the legal underpinnings of the Trump administration's effort appear to be weakening, there were signs that the parties also were still far apart on the terms of the deal."
Sources said one of the "major sticking points … was the size of the stake that ByteDance would get to keep in TikTok."
CNBC reports that, "the Commerce Department order doesn't address the CFIUS mandate demanding TikTok sell its U.S. assets … rather, it reaffirms TikTok can continue to operate in the U.S." It adds that, "Trump administration officials have gone silent on their demands in the weeks leading up to the election."
NPR reports that, "a Justice Department spokesperson declined to comment on why the Trump administration appeared to be backing away from its pressure campaign on TikTok." TikTok stated it hasn't gotten any government feedback on its "detailed solutions" or its "extensive data privacy and security framework" and stated that, "the Trump administration's national security case against the app was largely speculative."
This summer, then candidate Joe Biden "made his campaign staff delete TikTok from their phones."  Now President-elect, Biden dubbed the app "a matter of genuine concern," but "tech policy experts believe he will be less antagonistic than Trump, choosing instead to negotiate over data privacy and other concerns."
Related:
What a U.S. Ban on Tencent May Mean for the Online Game Industry, VentureBeat, 11/15/20
ByteDance Gets 15-Day Extension on U.S. Order to Divest TikTok, Reuters, 11/13/20
Topics:
App
,
ByteDance
,
CFIUS
,
China
,
Chinese Communist Party
,
Commerce Department
,
Congress
,
Data Privacy
,
District Court
,
Donald Trump
,
International Emergency Economic Powers Act
,
Joe Biden
,
Justice Department
,
National Security
,
Oracle
,
Privacy
,
Security
,
Social Media
,
Surveillance
,
TikTok
,
Video
,
Walmart
,
Wendy Beetlestone