Comcast's Universal Pictures teamed with Cinemark Holdings, the third largest theater chain in the U.S., to permit online distribution of movies after three weekends (or 17 days) in theaters. The exception is movies that gross $50+ million domestically during their first weekend, lengthening the exclusivity window to five weekends or 31 days. Universal inked a similar deal with AMC Entertainment in July. Pre-pandemic, the exclusivity window was 2-1/2 months from a film's premiere in theaters until it could be distributed to homes.
The Wall Street Journal reports that Cinemark chief executive Mark Zoradi revealed that "Universal's commitment to keep better-performing films in theaters longer than 2-1/2 weeks was key to getting the deal done." Until COVID closed movie theaters, cinema owners fiercely guarded their exclusivity window which has now, in some cases, shrunk to 2-1/2 weeks.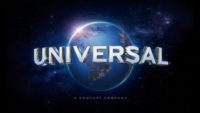 Although a movie can still play in theaters after the window, it will "concurrently be available on premium online video-rental platforms like Apple TV and Amazon's website." Sources added that both AMC and Cinemark will "share in the digital-rental revenue."
With Hollywood canceling plans to release its tentpole movies, theaters have pivoted to showing classic, older films or small indie films. Some studios have continued theatrical pursuits. Warner Bros. released "Tenet" in movie theaters, which grossed $56.3 million in North America. Warner Bros. is currently slated to premiere "Wonder Woman 1984" on Christmas Day.
Universal's release of smaller films includes those such as Focus Features' "Freaky," which opened last weekend, and the animated "The Croods: A New Age," which debuts November 25. Through its Focus Features label, Universal is also unveiling four other movies by the end of the year.
About 90 percent of Cinemark's U.S. theaters are open, but not those in Los Angeles, New York City and other major urban markets. Comscore reported that "only 49 percent of all theaters in North America" are open.
Variety reports that the deals with AMC and Cinemark do not say that, "new releases will definitively move to premium video-on-demand after three weekends … however, it gives Universal the opportunity to recoup potential losses should a movie underperform in theaters." Universal, which is holding onto its "blockbuster hopefuls" such as "Jurassic Park" and "Fast & Furious" franchises until theaters open, is currently the only major film studio to make such agreements with theater owners.
Regal, the country's second-largest cinema chain, rather than capitulate to a shortened window, has instead closed down all its U.S. locations. Variety concludes that, "the arrangement with AMC and Cinemark means that two of the biggest movie theater chains in the country have conceded that the film distribution landscape will look very different when the world emerges from the pandemic."