According to Sony, its newest 4K TVs have built-in Google Assistant, which will be added later this year via a firmware update. The timing is perfect, as more people have become interested in upgrading to a 4K set, and the market offers variety in feature sets and price points. Samsung touts its quantum dot technology; Vizio offers great prices; LG sports OLED screens; and now Sony, which also has an OLED screen, is marketing itself as the first TV manufacturer to offer Google Assistant.
Wired reports that, to activate Assistant, the user will need to hit a button on the remote, but can also use a Google Home speaker for voice activation. A demo showed that "the way Assistant looks and sounds on a phone… [is] similar on Sony's big screens."
Although Google Assistant will control "other devices in the Google Home universe," with regard to the TV's operation, it will only be able to change source inputs, launch apps, adjust volume, change channels or start playing a show. Google Home already interacts with any TV with built-in Chromecast capability, but this new level of integration is "much deeper."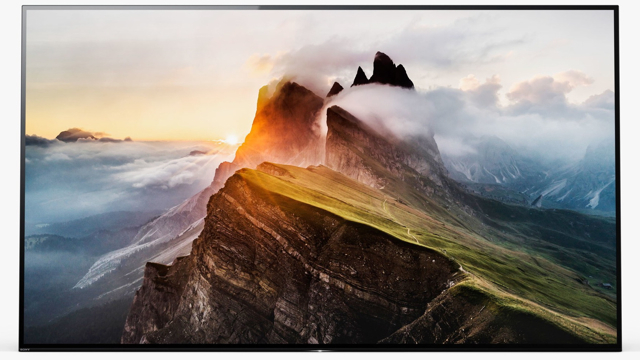 With regard to quality, Sony's highest-end X1 Extreme processor is integral to both its flagship Z9D television and its upcoming Bravia A1E OLED. The X-1 Extreme processor offers an "object-oriented" technology that analyzes different elements within each frame, applying different levels of noise reduction to different objects, with the aim of achieving pure black and smooth color gradation. High-end X930E and X940E sets, both of which offer Dolby Vision HDR images, also incorporate the X1 Extreme.
The X930E, says Wired, is "the litmus test of what Sony's most powerful processing engine can do," adding that Sony "intends these smarter sets to go up against the OLEDs and QLEDs of the world." The set is an edge-lit LCD panel that Sony says "can perform like a full-array TV with local dimming," the "most sought-after combo in LCD tech."
The 65-inch X930E will be priced at $4,000 and the 55-inch at $3,300, and the 43-inch X930E will start at $1,000. Sony will also be adding a lesser version of the X1 Extreme into its lower end sets, including the new X800E, X850E and X900E TVs.
Topics:
4K
,
4K TV
,
Bravia A1E
,
Chromecast
,
Dolby Vision
,
Firmware
,
Google Assistant
,
Google Home
,
HDR
,
LCD
,
LG
,
Noise Reduction
,
OLED
,
QLED
,
Quantum Dot
,
Samsung
,
Smart Speaker
,
Sony
,
Sony Bravia
,
Sony X800E
,
Sony X850E
,
Sony X900E
,
Sony X930E
,
Sony X940E
,
Sony Z9D
,
Television
,
UHD TV
,
Ultra HD
,
Vizio
,
X1 Extreme