Sony Electronics revealed its new premium TVs, the Bravia Master Series, with the goal of bringing a professional-level studio monitor into the home. The OLED A9F, which follows the first Bravia OLED set in 2017, and the A8F, launched earlier this year, feature an upgraded version of Sony's Acoustic Surface, recreating a 3.2 audio set-up. Other new features are object-based HDR remastering and "super resolution." Sony has also invested in large crystal LED (CLED) screens, "currently targeted at commercial users," but not hard to imagine ultimately being scaled down for consumers.
Engadget reports Sony Electronics president Mike Fasulo stated that the company spent 18 months working on the new models. "We're never satisfied," he said. "We present a product that we think is never going to get any better and then our engineers, working with the content creators, figure out ways to improve it. We're obsessed with that."
For its new Z9F LED set, Sony fixed the off-angle viewing issue whereby colors on the side appear more washed out.
The Bravia Master Series offers "the first TVs to feature Netflix's Calibrated Mode, which optimizes the picture settings for shows and movies from the streaming service." "Given that most consumers don't spend much time calibrating their new TVs," says Engadget, "it seems wise for Netflix to offer a one-click option for better quality."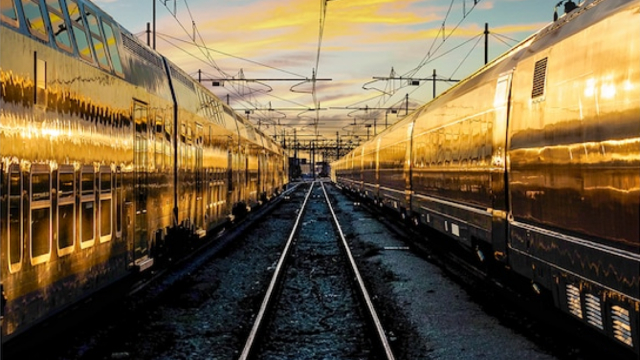 Variety reports that the Sony/Netflix partnership aims to "develop a new line of televisions the companies claim will reproduce video from the streaming-video service exactly how filmmakers intended." The A9F OLED display (available in 55-inch and 65-inch screens) and the Z9F LED display (with 65-inch and 75-inch screens) will ship in North America in Fall 2018.
"Unique among all our device partnerships, both Sony and Netflix share a deep immersion in the studio world," said Netflix vice president of partner ecosystem Scott Mirer. "Preserving creative intent is important not only to the storytellers, but also to viewers."
The Netflix Calibrated Mode "instructs the TVs to not make any adjustments to the color, motion or contrast to Netflix's streaming video," to prevent the viewer from distorting the originally crafted look. This feature is independent of HDR, said Mirer, but rather is "designed to render the picture exactly as Netflix mastered (or remastered) the content and then encoded it."
Mirer reported that, "one-third of smart TVs that enable access to Netflix support HDR," and that "Netflix currently provides 400 hours of HDR content and 2,000 hours of content in 4K format."
"Lost in Space" executive producer Zack Estrin stated that he's a fan of the new feature, explaining that when he saw a "demo of the Bravia Master series Netflix Calibrated Mode, he was instantly persuaded that he would purchase one." Sony and Netflix have worked together since 2009, "and their work on the new Bravia Master 4K TVs is a new front in their collaboration." Netflix is not working with any other TV manufacturer on such a feature, "nor does Sony have any partnership with another content provider for a visual-optimization mode."
Topics:
4K
,
A9F
,
Acoustic Surface
,
Audio
,
Bravia Master Series
,
Calibrated Mode
,
Calibration
,
HDR
,
LED
,
Lost in Space
,
Mike Fasulo
,
Movie
,
Netflix
,
North America
,
Object-Based HDR
,
OLED
,
Resolution
,
Scott Mirer
,
Smart TV
,
Sony
,
Sony Bravia
,
Sony CLED
,
Sony Electronics
,
Streaming
,
Television
,
TV Show
,
Video
,
Z9F
,
Zack Estrin