Although Q3 is typically Apple's weakest quarter, the company revealed stellar revenue, proof of its success in finding ways to grow in a diminished global smartphone market. Chief executive Tim Cook said the company is reaching into emerging markets and expanding its services business, to achieve "strong double-digit growth in revenue." According to Apple finance chief Luca Maestri, demand for the iPhone X, 8 and 8 Plus have been steady. On Tuesday, Apple's market value hit $950 billion. By Thursday, Apple had become the first U.S. company to exceed $1 trillion in market value.
Sales of Apple's iPhone rose 20 percent to $29.91 million, "even as shipments rose less than 1 percent to 41.3 million," reports The Wall Street Journal. Apple's services business enjoyed "record revenue of $9.55 billion, a 31 percent increase from a year earlier." The company's revenue growth also "accelerated for the seventh straight quarter, jumping 17 percent to $53.27 billion in the latest period," and profit rose "32 percent to $11.52 billion, or $2.34 a share."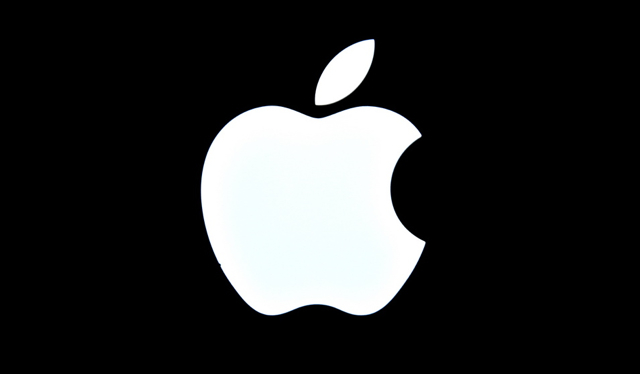 On Thursday, notes WSJ, "shares of the world's most valuable public company rose $5.89, or 2.9 percent, to $207.39, making it worth slightly more than $1 trillion. The stock has risen 23 percent so far this year, its latest rally coming after it reported strong revenue and profit gains Tuesday as demand for high-price iPhones remained resilient and sales from the app store and other services hit all-time highs."
Amazon, Alphabet and Microsoft also posted robust results, but the "escalating trade tensions between the U.S. and China pose a greater threat to Apple than its peers," since China is responsible for about one-fifth of iPhone sales. Those phones will be hit by retaliatory tariffs "if President Trump follows through on a recent threat to put tariffs on some $500 billion in Chinese exports to the U.S."
Cook said, "the company is evaluating the planned tariffs for potential business impact," but currently has no public comment. Chinese state-controlled media has also criticized Apple for failing to do more to block spam messages from its iMessage service, and accused Apple's app store of selling "illegal gambling apps."
Apple sales in China rose 19 percent to $9.55 billion, but, for the first time, Huawei Technologies has overtaken it as "the world's second-largest smartphone maker, with 54 million devices shipped in the June quarter."
In September, Apple is expected to release an update to the $999 iPhone X, and will also debut its first plus-sized phone with an OLED display and a 6.1-inch LCD phone with facial recognition capabilities. Apple is also "making progress toward its goal of $50 billion in annual sales behind growth in subscriptions to iCloud storage," and "offerings such as Netflix and HBO." Apple smartwatches and AirPods wireless earbuds also saw sales rise 37 percent to $3.74 this quarter.
Elsewhere, WSJ reports that, "fewer customers than expected" have purchased Samsung Electronics new flagship Galaxy S9, which is priced near $1,000 for the high-end version. That fact, "plus heavier marketing expenses, caused second-quarter mobile-unit profit to nosedive by one-third from a year earlier."
Samsung's mobile-communications business vice president Lee Kyeong-tae admitted that the higher price was "drawing market resistance" and that consumers had adopted a "conservative approach to adopting new technologies."
"If people don't have money to buy the iPhone X, they don't have money to buy the Galaxy S9 either," said Counterpoint Technology Market Research analyst Tom Kang. "Innovation has stopped, and people are looking for more value for their money."
According to WSJ, today's five most valuable U.S. companies are tech and Internet firms: Apple, Amazon, Alphabet, Microsoft and Facebook.
Topics:
AirPods
,
Alphabet
,
Amazon
,
App
,
Apple
,
China
,
Counterpoint Research
,
Donald Trump
,
Facial Recognition
,
Galaxy 9
,
HBO
,
Huawei
,
iCloud
,
iMessage
,
iPhone 8
,
iPhone 8 Plus
,
iPhone X
,
LCD
,
Lee Kyeong-tae
,
Luca Maestri
,
Microsoft
,
Mobile
,
Netflix
,
OLED
,
Samsung
,
Smartphone
,
Spam
,
Tariff
,
Tim Cook
,
Tom Kang