Sony's OTT service PlayStation Vue is expanding its lineup by adding 200 local stations across the U.S., including ABC, CBS, FOX and NBC affiliates and ESPN College Extra. With the expanded lineup, Playstation Vue now features more than 450 local stations. The service is available via Sony's game console; across Android, iOS and web platforms; and media players such as Android TV, Apple TV, Amazon's Fire TV, Google's Chromecast and Roku devices. The additions could help the service compete with new players, including Hulu and YouTube TV.
PlayStation Vue is facing increased competition from the likes of market leader Sling TV from Dish, AT&T's #2 service DirecTV Now, and more recent additions such as Hulu Live TV and YouTube TV.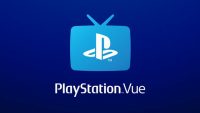 The top players benefit from the power of their corporate parents. AT&T acquired Time Warner, and Hulu has Disney, Comcast and AT&T behind it. "By owning content, the distribution and the pipes, AT&T also can offer customers bundles like an AT&T wireless subscription that comes with DirecTV Now at a low price," reports Digiday. And while YouTube TV may be losing money, "its parent company Google can afford to do so to achieve its ambitions to bite off a piece of the $70 billion TV advertising pie."
"What Vue has going for it," suggests TechCrunch, "is that the market itself — streaming — is growing, and its service is among one of the better-designed and more stable."
For a complete list of PlayStation Vue's offerings, visit the service's FAQ page.
Topics:
ABC
,
Advertising
,
Affiliates
,
Amazon
,
Android
,
Android TV
,
Apple TV
,
AT&T
,
CBS
,
Channels
,
Chromecast
,
Comcast
,
DirecTV Now
,
Dish
,
Disney
,
ESPN College Extra
,
Fire TV
,
FOX
,
Google
,
iOS
,
Local Stations
,
Mobile
,
NBC
,
OTT
,
PlayStation
,
PlayStation Vue
,
Roku
,
Sling TV
,
Sony
,
Streaming
,
Subscription
,
Television