This year Snap Inc. will go on a roadshow to market its expected IPO, and founder Evan Spiegel is expected to play an out-sized role, with the company's IPO bankers and executives depicting him as a Steve Jobs-like visionary for millennial products. The goal is to portray Snap as a company that will become a media/content behemoth that can meet and exceed its hoped-for $20 billion to $25 billion IPO valuation, in a class with Apple and Facebook, rather than Twitter, which has deflated since its 2013 IPO.
The Wall Street Journal says the IPO pitch will be to focus on Snap's "stickiness," or the time spent on the app, particularly by "the highly coveted 18-to-34 demographic." Not everyone thinks it'll be an easy sell. Synovus Trust Co. senior portfolio manager Dan Morgan reports that, "based on estimates that Snap will generate roughly $940 million in advertising revenue in 2017, a valuation of $25 billion would give Snap a multiple of 26.7-times ad sales."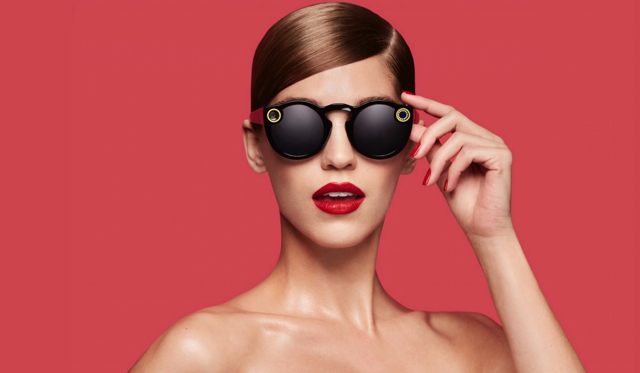 Facebook and Twitter, meanwhile, traded at 19.4 times and 13 times their respective advertising revenue at the time of their IPOs, says Morgan, who concludes that Snap is "not cheap.
"I'm probably going to be cautious going into the IPO," he said. "We do own Facebook and Google, so the question is, 'is there a place at the table for Snap, or is it going to go the way of Twitter?' Because we don't want that."
WSJ reports that Twitter now trades "around 36 percent below its IPO price," and that "Facebook's stock price quickly fell below its offering price and only moved above it more than a year later." The last year has been "the slowest year for U.S. tech IPOs since 2009," which could figure in Snap's favor.
The company is "likely to sell a relatively standard portion of the company, roughly 10 percent to 20 percent." Snap filed confidentially for an IPO just before the November U.S. presidential elections, and began to "test the waters" in private conversations with investors.
The pitch will also "highlight metrics" that the IPO team believes "show Spiegel can design breakthrough products that attract a loyal customer base." One such metric is the daily active user rate, which counts more than 150 million users accessing Snapchat at least once a day. Other metrics are the "roughly 25 to 30 minutes a day users spend on Snap," and the fact that a higher percentage of Snap's users than Facebook's hail from "lucrative areas," including the U.S., Canada and Europe.
Snap's revenue per user is less than $5, but it has grown quickly since the company started running ads in 2014.
Snap is predicted to generate just over $350 million in revenue in 2016 and $1 billion in 2017. Although that is significantly less than what Facebook generated in the two years before its 2012 IPO, "Snap's bankers also are expected to draw parallels between Spiegel and Facebook founder Mark Zuckerberg, who started their companies as undergraduates at Stanford University and Harvard University, respectively."
Topics:
Advertising
,
App
,
Apple
,
Canada
,
Dan Morgan
,
Europe
,
Evan Spiegel
,
Facebook
,
Google
,
Harvard University
,
IPO
,
Mark Zuckerberg
,
Millennial
,
Revenue
,
Roadshow
,
Snap Inc.
,
Snapchat
,
Social Media
,
Spectacles
,
Stanford University
,
Steve Jobs
,
Synovus Trust Co.
,
Tech IPO
,
Twitter
,
United States
,
Valuation