Snap Inc. is launching an accelerator named "Yellow" with hopes of finding the next big media business. This fall, the accelerator will invest $150,000 in 10 startups or creators looking to develop media projects for mobile devices. Snap plans to take a small equity stake in those selected to receive the funding. The startups will also get mentorship from Snap execs, access to professional networking events, the opportunity to distribute content on Snapchat, and office space in Venice, California where Snap is based. CEO Evan Spiegel is expected to be involved in mentorship and the selection process.
While specifics regarding the equity amount have not been revealed, the agreement is "in line with other similar incubators and accelerators that are created with founders in mind," explained Snap VP of content Nick Bell.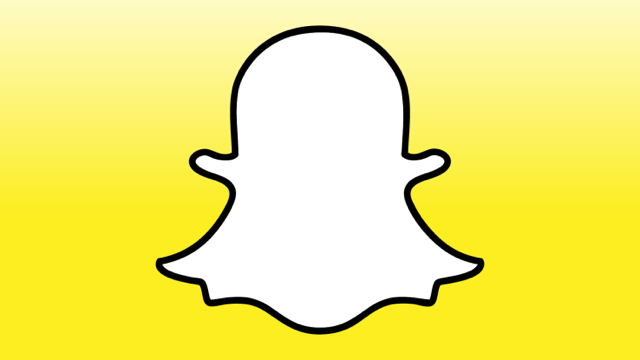 "Y Combinator, perhaps the best-known seed-stage accelerator in the tech world, invests $120,000 for a 7 percent ownership stake in all of its accelerator companies," reports Recode. Y Combinator helped launch notable companies such as Airbnb, Dropbox and Twitch.
"Snapchat hopes its program will give birth to a new wave of mobile media project — and that the creators who build them will want to work with Snap once those projects get off the ground," notes the article. However, "Snap will not require accelerator participants to work with the company exclusively."
Snap will invest a total of $1.5 million this fall to invest in 10 startups or creators. The company already has numerous partnerships for sharing content via Snapchat's Discover section, and it recently began working with startup Vertical Networks for shows such as "Phone Swap." But the new accelerator program does not mean that all participants will be developing Snapchat programming.
"In the [inaugural] program I think we're going to be focused on creators, but that's pretty broad in itself," said Bell. "That could be anything from augmented reality to interactive storytelling to somebody who's got a great script for a serialized drama."
"Tech incubators have long existed to provide funding and support for up-and-coming startups in exchange for an equity stake," explains the Los Angeles Times. "But a growing number of established firms have in recent years launched their own incubators to help build companies that could eventually benefit their own businesses. Coca-Cola, Oracle and Microsoft are among the companies that have their own startup accelerator programs."
Topics:
Accelerator
,
Airbnb
,
Augmented Reality
,
California
,
Coca-Cola
,
Discover
,
Dropbox
,
Equity
,
Evan Spiegel
,
Incubator
,
Interactive
,
Los Angeles
,
Mentorship
,
Microsoft
,
Mobile
,
Networking
,
Nick Bell
,
Oracle
,
Original Content
,
Phone Swap
,
Smartphone
,
Snap Inc.
,
Snapchat
,
Social Media
,
Tablet
,
Twitch
,
Venice
,
Vertical Network
,
Video
,
Y Combinator
,
Yellow