Silicon Valley companies are getting closer to becoming major players in sports broadcasting. Up until now, Amazon, Facebook, Twitter, YouTube, Verizon and Yahoo have been happy to ink contracts for various smaller sports packages that allow them to stream what has already been broadcast by the TV networks. But that scenario may be poised for a change, evidenced by the recent bidding war for primetime TV rights to NFL's "Thursday Night Football" (Fox just signed a 5-year broadcast agreement, but a digital partner has yet to be announced).
Variety reports that, "as NBC is set to blanket the two biggest sporting events on American calendars — Super Bowl LII (Feb. 4) and the 2018 Winter Olympics (Feb. 9-25) — across screens everywhere next month, tech titans are making an unmistakable advance on sports telecasts that were once the exclusive preserve of traditional media companies."
Facebook head of global sports partnerships Dan Reed admits that sports is, "an area we want to continue to invest in," but won't get more specific than that.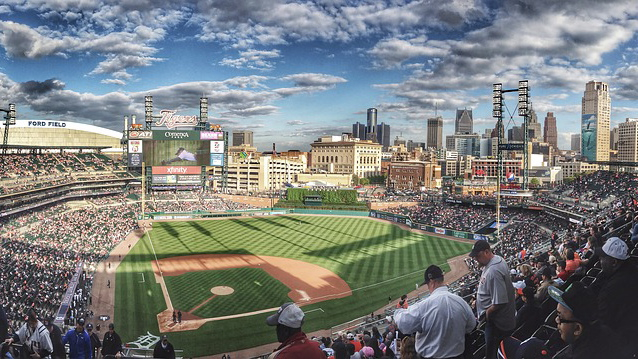 Although the big tech companies haven't expressed details of their ambitions in sports, they have the deep pockets to sign big contracts. At the same time, some traditional media companies are "already suffering financially as ratings for some top sports attractions sag."
Should "incumbent rights holders" lose sports, they lose "the linchpin stabilizing many of their businesses." "Sports obviously is the glue that holds the pay-TV bundle together," said CFRA Research senior media analyst Tuna Amobi. "What makes it unsettling for the traditional media conglomerates is that they know the digital companies have a lot of firepower if they decide to ratchet it up. It's only going to get more and more intense."
Amazon and Facebook have been the most active in the space; in addition to "Thursday Night Football," both companies may bid for WWE's "Raw" and "SmackDown," say sources. NBCUniversal's USA Network deal for these franchises expires in 2019. Facebook hired Peter Hutton, chief executive of Discovery's Eurosport, "to lead its negotiating team for live-streaming sports deals." Facebook also bid $600 million for five-year rights to Indian Premier League cricket matches, although it lost to Star India.
Amazon streamed "Thursday Night Football" to Prime Video customers, drawing 18.4 million viewers in 224 countries, with the "average-minute audience watching NFL contests on Prime Video for at least 30 seconds top[ping] 310,000, 17 percent higher than Twitter's results the season prior."
Media conglomerates are trying to compete in the OTT space. Disney, for example, bought a majority stake in Major League Baseball's video streaming unit BAMTech Media, "paying a total of $2.6 billion in a pair of deals for a 75 percent stake, alongside MLB and the NHL." BAMTech will also "power ESPN Plus, the sports programmer's direct-to-consumer OTT subscription service, expected to launch in the spring of 2018."
Related:
Fox to Broadcast Thursday Night Football for Next Five Seasons, ESPN, 1/31/18
YouTube TV Strikes Unprecedented Deal for Pro Sports TV Rights, Variety, 1/31/18
Topics:
2018 Winter Olympics
,
Amazon
,
Amazon Prime Video
,
BAMTech
,
CFRA Research
,
Dan Reed
,
Discovery
,
Disney
,
ESPN Plus
,
Eurosport
,
Facebook
,
MLB
,
NBCUniversal
,
NFL
,
NHL
,
OTT
,
Pay TV
,
Peter Hutton
,
Silicon Valley
,
SmackDown
,
Social Media
,
Sports
,
Star India
,
Streaming
,
Super Bowl LII
,
Television
,
Thursday Night Football
,
Tuna Amobi
,
Twitter
,
USA Network
,
Verizon
,
WWE Raw
,
Yahoo
,
YouTube