Google is stepping up its competition with Apple in the smartphone market. The company inked a $1.1 billion deal with Taiwan-based HTC, which added more than 2,000 smartphone specialists. Google will now be able to design more of its own hardware and may position itself to manufacture more custom silicon chips. Up until now, Google has focused on software, and purchased hardware from Samsung Electronics and HTC. Newly added HTC staff will help Google control more of the design and production.
Bloomberg reports that Google hardware chief Rick Osterloh said that HTC engineers and designers can also help Google work "more closely with suppliers." The move to add internal resources will help Google meet the challenges of new services like augmented reality and artificial intelligence, both of which require "close integration of software and hardware."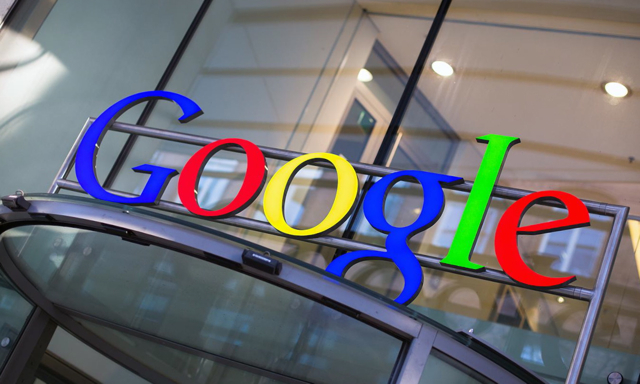 "You have to be vertical in some cases to really push the envelope for consumers," said Osterloh. "Our intention is to invest in this for the long term. You'll see a steady increase in investment from us."
The next step for Google would be "to create its own 'system-on-a-chip' — the main processors inside phones that Apple now inserts into its devices." Apple released the first such system-on-a-chip in 2010, "and has added special chips to store fingerprint and payment data, track motion, crunch graphics and run AI algorithms on mobile devices."
Osterloh says Google will continue to work with long-time provider Qualcomm "for the foreseeable future." But the fact that Google could begin to make its own hardware is "a bad sign for suppliers." Bloomberg points to slumping sales at Dialog Semiconductor and Imagination Technologies Group after Apple stopped buying their chips in favor of in-house hardware.
Google's new deal with HTC could also be "bad news for manufacturers of phones based on Google's Android operating system," because "most of these companies have struggled to make money selling premium handsets that compete with the iPhone."
Other Android smartphone makers, such as Samsung and Huawei Technologies, are beginning to debut more of their own services, rather than rely on Google's. According to Counterpoint Research, in 2017, 1.5 million Pixel phones were sold, a bump up from 1 million in 2016. Samsung "is estimated to have shipped more than 300 million smartphone units last year." Osterloh reports that Google also "plans to expand research and marketing, cut deals with more phone carriers and retailers, and move into new markets."
Google currently sells Pixel in nine countries, including the U.S., Germany and Singapore. Osterloh says China is "obviously a very attractive smartphone market," but Google "pulled its services from mainland China in 2010 after refusing to censor its search results."
Bloomberg notes the HTC deal "echoes Google's $12.5 billion acquisition of Motorola Mobility in 2012," which flopped. Google ended up selling most of that business to Lenovo Group for $2.91 billion. Osterloh, who was working at Motorola after the purchase, says the HTC deal won't repeat history. "The context, the time, it's a different world than it was during the PC-era," he said.
Topics:
Android
,
Apple
,
Artificial Intelligence
,
Augmented Reality
,
Counterpoint Research
,
Dialog Semiconductor
,
Google
,
HTC
,
Huawei
,
Imagination Technologies
,
iPhone
,
Lenovo
,
Mobile
,
Mobile Device
,
Motorola Mobility
,
Pixel 2
,
Qualcomm
,
Rick Osterloh
,
Samsung Electronics
,
Silicon Chip
,
Smartphone
,
System-on-a-Chip
,
Taiwan