ETC's Phil Lelyveld recently moderated a media panel on the "Ultra High Def Revolution." Presented by the Academy of Television Arts and Sciences at CBS Studios, panelists included Oscar- and Emmy-winning DP Dave Stump of the ASC, Sony Pictures Television's Phil Squyres, and award-winning DPs and lighting experts Bradford Lipson and Greg Gardiner. Vendors demonstrating UHD solutions included Advantage Video Systems, AJA Video Systems, Blackmagic Design and Sony Pictures Entertainment.
The panel addressed how UHD technology is impacting the television industry and consumer viewing patterns. UHD adoption is expected to increase as prices for 4K TVs have dropped 85 percent worldwide in just two years. In 2013, 1.6 million UHD TVs shipped globally.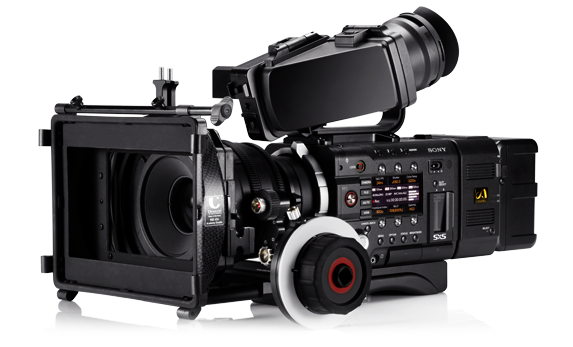 "4K has become so prevalent in the entertainment industry that 65 episodes of 'Breaking Bad' were re-scanned and re-mastered in 4K," reports TheHollywoodTimes blog.
Other series that have turned to UHD include "The Blacklist" (NBC), "Masters of Sex" (Showtime), "Battle Creek" (CBS) and last season's "Rake" (Fox), which Gardiner shot in 4K.
Additionally, the Netflix hit "House of Cards" is now streaming in Ultra HD, while other streaming services such as Amazon and M-GO say they will offer 4K content soon.
Panelists discussed production challenges in moving from HD to Ultra HD, including the impact of 4K on lighting, set design and make-up.
UHD production solutions were also on display by leading vendors:
Advantage Video demonstrated its new 4Kase, an on-set dailies, storage and color grading system. The system supports 4K data for mobile and on-set productions.
AJA showcased the new CION with 4K/UHD production camera, an ergonomic 4K sensor-based production camera that supports formats from HD up to true 4K and high frame rate support.
Blackmagic demoed the new URSA camera and 4K Cinema camera systems with Super 35mm size sensor and professional global shutter, while Sony provided on-stage demonstrations using the F55 CineAlta 4K Camera (pictured above).
Topics:
4K
,
4Kase
,
Advantage Video Systems
,
AJA Video Systems
,
Amazon
,
ASC
,
ATAS
,
Blacklist
,
Blackmagic Design
,
Bradford Lipson
,
Breaking Bad
,
CBS
,
CION
,
Dave Stump
,
ETC@USC
,
FOX
,
Greg Gardiner
,
HFR
,
House of Cards
,
M-GO
,
Mobile
,
Movie
,
NBC
,
Netflix
,
Phil Lelyveld
,
Phil Squyres
,
Post Production
,
Production
,
Rake
,
Showtime
,
Sony Pictures
,
Streaming
,
Television
,
UHD
,
Ultra HD
,
URSA
,
Video