Following an announcement in August that it had settled a class action lawsuit, Apple has introduced new App Store Review Guidelines. Specifically, Apple now permits its registered developers to communicate to customers how they may pay for iOS apps using payment means outside iOS and Apple's App Store. The guidelines now explain developers may request customer information, including name and email, but must permit customers to provide that information at their discretion. The third change is how to use a new Apple feature called in-app events that Apple says is unrelated to litigation.
While Apple has capitulated on the alternate payment methodology, it continues to do legal battle in the antitrust suit Epic Games v. Apple that would allow the developer to embed alternate payment methodologies in-app.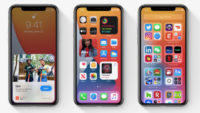 At present, Apple removed from its guidelines a prohibition against developers offering App Store users alternative payment methods that bypassed Apple's infrastructure. "Apple deleted a clause from guideline 3.1.3 that had previously said developers were not permitted to use information obtained within their app to target individual users outside of the app to use purchasing methods other than Apple's own in-app purchases," reports TechCrunch.
"The old rule had also said this would include sending out emails to the address on file obtained when the customer signed up for the app. With this clause gone, developers are no longer barred from those sorts of communications."
Added is Apple's new proviso to guideline 5.1.1 (x) that says developers may request basic user contact information, including name and email address, as long as providing such information remains optional and opt-outs don't interfere with the app's performance.
Prohibitions against customer contact, so-called "anti-steering" rules, have invited global antitrust scrutiny. Apple was required to change its App Store policy in South Korea, for example, when new legislation banned Apple and Google from demanding developers use their respective proprietary payment systems.
In Japan, Apple recently reached a settlement over "reader" apps, which are now permitted to link to developer websites from within apps, subject of the Epic Games suit in the U.S., which ruling Apple appealed. "The judge's original ruling would have required Apple to allow developers to point to their own websites within their apps, where customers could then pay directly for its services or subscriptions, bypassing Apple's payment systems in the process," TechCrunch writes.
In other recent developments, Apple and Google have each adjusted their commission structures to allow developers greater revenue participation. Google fees now start at 15 percent for subscription-based apps rather than 30 percent during year one and 15 percent in year two, and for some apps, Google's fee has been lowered to 10 percent.
Announced at the WWDC21 Apple worldwide developers conference, in-app events enable better showcasing of events taking place inside an app, including game competitions, movie premieres and live-streamed experiences. The in-app events feature is scheduled to be enabled in the App Store beginning October 27 with the release of update iOS 15.1.
Topics:
Anti-Steering
,
Antitrust
,
App Store
,
Apple
,
Apps
,
Commissions
,
Customer Data
,
Developers
,
Email
,
Epic Games
,
Gaming
,
Google
,
In-App Payments
,
iOS
,
iOS 15.1
,
Japan
,
Lawsuits
,
Movies
,
Privacy
,
Reader Apps
,
South Korea
,
Subscription
,
User Data
,
Websites
,
WWDC21