In less than 10 years, the smartwatch has reached a tipping point, able to oversee many meaningful aspects of life. From home security to keeping tabs on your biometrics, wearability and design distinguish smartwatches from other devices — the closest approximation to cybernetics within reach of the average person with $300 to spend. Prices range from about $800 to $1,170 for Montblanc's Summit 2+, a collaboration between Verizon, Qualcomm and the German luxury goods firm. An array of brands, including Samsung, Apple and Garmin have made it their business to redefine the smartwatch.
Trail runner Brian Wortley told The New York Times his smartwatch provided a sense of community in what he previously found a lonely sport. Having hiked the Pacific Crest Trail in 2012, Wortley said he developed "a passion for endurance sports and the gear that accompanies them." Wortley settled on the Suunto brand and never looked back.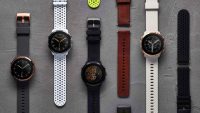 Offering everything from integrated heart rate sensors and mood detectors to GPS and appliance monitoring, the combination of lifestyle and health and wellness features makes today's premium smartwatches useful accessories to our human CPU.
Nearly as capable as dedicated running watches, the advantage of smartwatches is "they don't look out of place when being worn with a suit, and are compact and comfortable enough to be worn all the time — even in bed," notes T3, listing features like guided workouts and destressing among 10 reasons why "buying a smartwatch is the best thing you can do for your health."
Garmin professes to be peerless in the marine category. Its Quatix series has three models that come preloaded with apps for fitness and digital payment, but can do more, including help John Galvin operate the 70-foot sportfishing boat he captains. NYT says Galvin prides himself on "running the most technologically advanced vessels possible," and has the Garmin Quatix 6X Solar to help, with "all of my electronics on my wrist at the literal push of a button," said Galvin.
"It's called the James Bond feature," Garmin senior director of marine sales David Dunn shared with NYT, which posits Quantix pricing from $699 to $1,149. "You can drive your boat with your watch."
Daimler AG has debuted a second-generation Mercedes-Benz User Experience. An intelligent algorithm, Energizing Coach analyses current journey and vehicle data to offer music and lighting moods. Available for Android and iOS, when networked with Garmin wearables it can also take into account the driver's current state, says the Daimler website.
Related:
Samsung Galaxy Watch 4 Review, Tech Advisor, 10/22/21
The Moto Watch 100 Could Be the Next Motorola-Flavored Smartwatch, Android Authority, 10/25/21
The Best Smartwatches to Buy for the Pixel 6 Since Google Still Hasn't Made Its Own, 9to5Google, 10/20/21
New Motorola-Branded Smartwatch with a Circular Display Spotted on FCC, XDA, 10/25/21
Apple Watch Series 7 Review: The Best Smartwatch You Can Buy, by Far, Digital Trends, 10/22/21
Why I'm Not Buying the Apple Watch 7 – or Any Smartwatch – This Year, Tom's Guide, 10/17/21