San Francisco-based Unity Technologies, maker of the cross-platform Unity game engine has launched in beta Unity Gaming Services, a turnkey solution to make it easier to develop and maintain cross-platform multiplayer titles. New are tools for monetization, customer acquisition and player engagement. Statistics from a Unity study indicate 71 percent of multiplayer gamers do so from a mobile device, and 61 percent engage from consoles, while 40 percent say they play on both. The survey indicates 56 percent of Americans play multiplayer games, one in five having begun within the past year.
Hit games such as "Roblox," "Genshin Impact" and "Fortnite" fall into the cross-platform multiplayer category for which the Unity platform facilitates development. Unity handles everything for 2D and 3D content across mobile devices, computers and game consoles.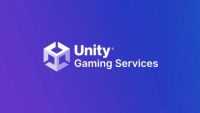 The new beta version is extremely flexible, allowing developers to "swap out the tools that best suit their needs," with support for Android, iOS, Linux, Mac, Nintendo Switch, PlayStation, Windows and Xbox, according to VentureBeat.
The new platform is being made available globally, with "more than 100 developers on the platform," Unity Operate Solutions senior vice president and general manager Ingrid Lestiyo, told TechCrunch.
The new tools will allow developers to build live games of any size, "including the ability to sync their game logic with Unity's backend services without needing to go through a platform release process," TechCrunch reports. Tools for connecting and matching players, creating lobbies and enabling in-game voice and chat are part of the package.
"This is simple. We are the fastest way to make cross-platform multiplayer games, and getting your multiplayer game live is clicks away through the Unity editor," Lestiyo explained. Unity Game Services is free to all during the beta window and will segue to for-fee as developers scale-up their games. At the moment, console support is on an invitation-only basis, but Unity plans to expand availability, reports indicate.
"Our mission is to enable success for our developers, who today are managing an increasingly complex new reality that needs to meet growing player demand for cross-platform multiplayer games and at the same time requires tremendous cloud networking expertise and presents technical and operational challenges far beyond game design itself," Lestiyo said.