LaCie's Little Big Disk Thunderbolt 2 is an external storage drive with four times the data transfer speed of USB 3. The $1,300 device is unique in its ability to handle two simultaneous streams through a single cable, making it ideal for transferring large 4K video files. It can support daisy chaining up to six peripherals, such as other hard drives, cameras and monitors. The chipsets for the technology are already built into the Mac Pro and the latest MacBook Pro with Retina display.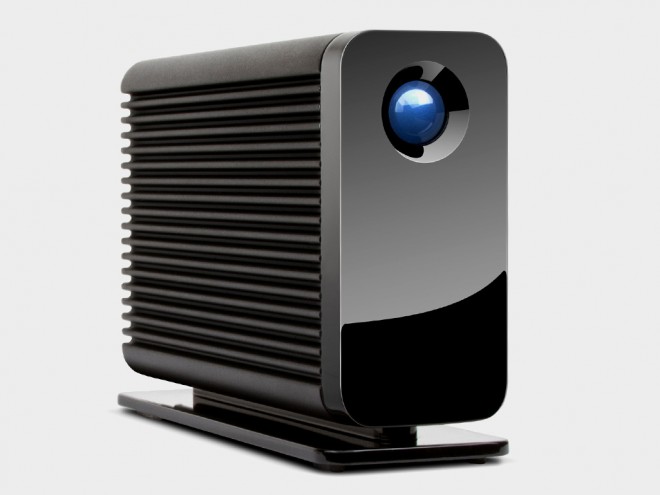 Little Big Disk Thunderbolt 2 is aimed at video professionals. The new technology will be able to stream 4K video and write it to the disk at the same time. DisplayPort 1.2 adds support for 4K and can be used with 3D video.
The most impressive feature of the Thunderbolt 2 is arguably its speed. It has a max throughput of 20Gbps, as compared to the original Thunderbolt and the USB 3.1 which have a maximum of 10Gbps. Unlike many other USB storage drives, the Thunderbolt 2 allows daisy chaining.
LaCie makes several Thunderbolt series storage drives, but this particular device, which is only available as a 1TB SSD, is the only one to use the Thunderbolt 2 I/O specification. It is small and lightweight, designed "for field-based creative workflows," according to the LaCie website.
"The only thing unsexy about the Little Big Disk is its one-percenter's price," suggests Wired. "And even then, you're not exactly being gouged for margins; SSD chips are expensive, and the build quality here is top-rate. LaCie also includes all necessary cables, from Thunderbolt to an array of international electrical socket plugs. It's tiny, lightweight, and highly mobile. In fact, it is an incredible storage device — for those who can put it to use."
Topics:
3D
,
4K
,
Apple
,
Big
,
Cable
,
Camera
,
Chip
,
Daisy
,
Data
,
Disk
,
Display
,
DisplayPort
,
Drive
,
Edit
,
Editing
,
Editor
,
External
,
File
,
Hard
,
Intel
,
LaCie
,
Lightweight
,
Little
,
Mac Pro
,
MacBook
,
MacBook Pro
,
Mobile
,
Monitor
,
Plug
,
Portable
,
Post
,
Pro
,
Production
,
Professional
,
Retina
,
Socket
,
Spec
,
Speed
,
SSD
,
Storage
,
Stream
,
Streaming
,
Thunderbolt
,
Thunderbolt 2
,
Transfer
,
USB
,
USB 3
,
Video
,
Video Editing
,
Wired
,
Workflow