For the second straight quarter, Netflix fell short of its subscriber-growth target. For some, this raises questions about Netflix's ability to fend off competition in an increasingly crowded market, particularly as traditional media companies continue flooding the space with video-streaming services. On Wednesday, however, Netflix shares rose 8.5 percent based on news that the overall subscriber base did grow in the 3rd quarter, it didn't lose domestic numbers, and it also saw strong international subscriber growth.
"Before Wednesday's report, the stock had fallen nearly 22 percent over the past three months," reports The Wall Street Journal, which goes on to detail that Netflix "added 517,000 domestic subscribers in the third quarter compared with the second quarter — short of the 800,000 increase it had expected. Globally, Netflix added 6.8 million subscribers in the quarter, slightly fewer than the 7 million it had forecast."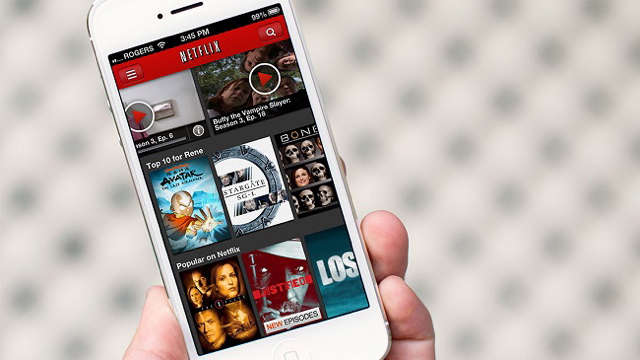 This quarterly report will be the final one before streaming services Disney+ and Apple TV+ emerge on the market. Those two services, combined, will cost less than Netflix's most used plan. 
According to Netflix, subscriber retention has suffered since the company raised prices earlier this year. But average revenue per subscriber went up by 16 percent with the increase, which has allowed for further investments ahead of new service launches. 
"None have the variety, diversity, and quality of new original programming that we are producing around the world," the company wrote in a letter to investors. 
However, the upcoming Disney+ launch (November 12) is seen as a threat to Netflix due to its vast library of movies and TV shows, as well as upcoming content based on popular franchises like Star Wars and Marvel movies. 
Apple TV+ will also launch in November and will cost just $4.99 a month or will "be free for a year with the purchase of a new iPhone, iPad or other Apple products," reports WSJ. 
And more competition is on the horizon. NBCUniversal and WarnerMedia will enter the market with new streaming services, Peacock and HBO Max. 
"All four companies are aggressively bidding for creative talent, which is driving up prices for top producers across Hollywood. Netflix chief content officer Ted Sarandos said there has been a 30 percent price escalation for very competitive projects," notes WSJ. 
In terms of project plans for Netflix, the company has a "new line of attack at the end of the year. It will release more than half a dozen high-profile features over the coming months, including Michael Bay's '6 Underground,' Eddie Murphy's 'Dolemite Is My Name' and perhaps its most ambitious screen effort to date, Martin Scorsese's 'The Irishman,' which cost $159 million," according to The New York Times.
Topics:
6 Underground
,
Apple
,
Apple TV
,
Apple TV Plus
,
Disney
,
Disney Plus
,
Dolemite Is My Name
,
Eddie Murphy
,
HBO Max
,
Hollywood
,
iPad
,
iPhone
,
Martin Scorsese
,
Marvel
,
Michael Bay
,
Movie
,
NBCUniversal
,
Netflix
,
Original Programming
,
Peacock
,
Star Wars
,
Stock
,
Streaming
,
Subscription
,
Ted Sarandos
,
TV Show