Ahead of the launch of two new streaming services, Disney+ and Apple TV+, Hulu is taking steps to add more personalization to its platform. After launching an enhanced recommendation engine that takes into account what viewers watch and when, it's now introducing Like and Dislike buttons that will enable more personal and accurate content recommendations. The new buttons now appear across the Hulu platform. When using a living room device, you'll see them on the Details page; when using a computer, you'll see them on the Homepage.
The Dislike button, in particular, is another step forward for Hulu, which formerly introduced a "Stop Suggesting" feature. That feature fell short, largely because it wasn't clear enough. By selecting "Stop Suggesting," the user might mean they strongly dislike a given show, or they could mean they'd already watched it so didn't want it suggested any longer, or a variety of other possibilities. Dislike is far more clear.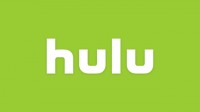 "The new Like and Dislike buttons are rolling out today to Hulu.com, Amazon Fire TV devices, Xbox One, Nintendo Switch, select LG, Samsung and Android TVs, Vizio SmartCast TVs and Chromecast, with other devices coming soon," reports TechCrunch.
In addition to the new buttons, Hulu is also "working on a new, personalized homepage for viewers that will display the most relevant collections for you and order them based on your watch preferences."
According to preliminary plans, the new homepage will be similar in organization to Netflix's homepage, complete with sections indicating a user's favorites, along with sections filled with personalized recommendations.
"For example, animation fans would see an animation section higher on their page, while those who never watch family movies or kids shows would see a kids content collection ranked much lower," explains TechCrunch. 
Additionally, Hulu will identify "can't miss" programming like news and trending shows to place on the homepage, and it's also working on a "better search experience that will be more useful when you typo or misspell things, or if you use common abbreviations — like HIMYM for 'How I Met Your Mother,' for example." 
"We know that today's connected consumers expect a deeply personalized experience when they watch TV. At Hulu, we've always taken a unique approach to recommendations," said Jason Wong, director of product management at Hulu.
"It's a combination of human curation, empowering our viewers, and algorithms that round out the personalized experiences we deliver to Hulu subscribers," Wong said.