Yesterday marked a new milestone in media history when original Netflix programs "House of Cards," "Arrested Development" and "Hemlock Grove" became the first digital-only television shows to be nominated for Emmy Awards. "House of Cards" earned nine nominations, including one for Outstanding Drama, while "Arrested Development" received three noms, including one for Outstanding Lead Actor in a Comedy Series for Jason Bateman. Horror series "Hemlock Grove" got two nominations.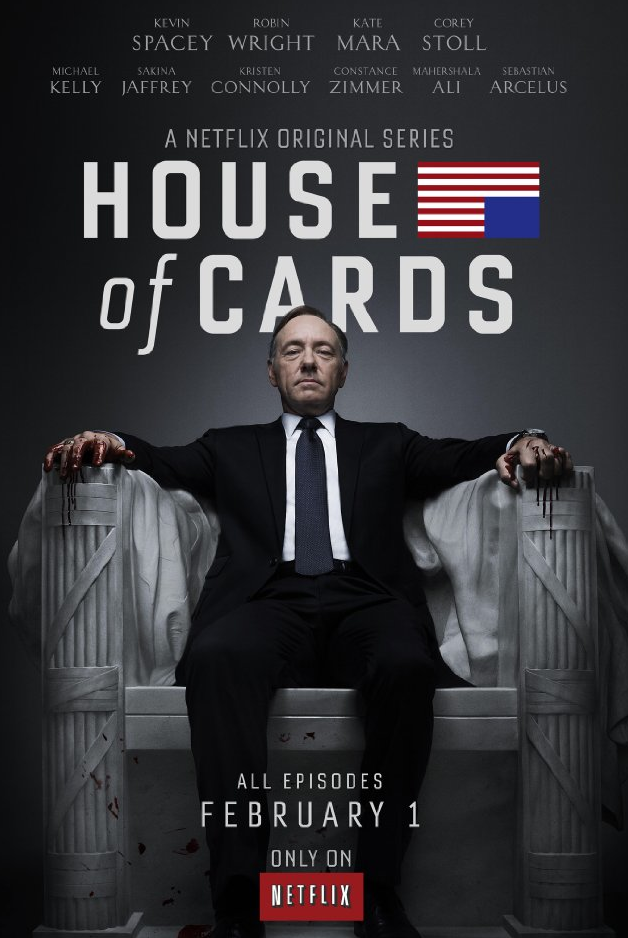 Premium cable channel HBO made history in 1999 when "The Sopranos" became the first TV series not carried on broadcast television to be nominated for Best Drama, but nominations for the Netflix-produced shows could be part of a more significant industry shift.
"It may have been a banner day for Netflix, but research firm GfK also released info showing that 'Cards' doesn't draw as strongly as old episodes of 'Mad Men' and 'Breaking Bad,'" reports Cynopsis Digital.
"Netflix doesn't release viewership numbers, but GfK studied the viewing habits of about 500 users of major online video services and discovered that 'Cards,' in which Netflix has invested about $100 million to create two seasons of original programming, accounted for less than 1 percent of TV shows viewed by regular Netflix users during the week in April that was studied, while 'Breaking Bad' and 'Mad Men' each pulled in 3 percent of total viewership. Fox's 'Family Guy' got 2 percent."
Other findings of the GfK study, according to Cynopsis:
21 percent of Netflix viewers are watching less programming on cable channels, while 58 percent are accessing less video on-demand services from pay TV operators.
72 percent of Hulu viewers are using less video-on-demand services from pay TV operators.
More than half of the respondents watch streaming video on their TV rather than other devices.
Watching streaming video on tablets took place just 8 percent of the time, even though tablets are in a third of U.S. households.
"Many analysts expect the Emmy nominations for Netflix to encourage more companies to produce their own shows and prompt those already experimenting — such as Amazon.com, which is developing several new series — to expand their ambitions," reports The Washington Post.
The overall trend is moving toward dismantling the traditional models involving production, distribution and marketing. "More companies increasingly will be involved, allowing for more creativity — and possibly lower prices for those who want only certain shows," suggests The Post. "Someday, even individuals without production companies might be able to deliver a high-quality series and distribute it over the Internet, said analyst Whit Andrews of Gartner."
"The big question," he said, "is when does a YouTuber get nominated for an Emmy?"
Another question that may be raised in the digital age of consumption-on-demand is whether "Primetime" should remain in the Emmy Awards' name. According to the Academy of Television Arts & Sciences, "The Primetime Emmy Awards salute excellence in national primetime programming, presenting top honors annually at both the Primetime Creative Arts Emmy Awards and Engineering Emmy Awards ceremonies, as well as the Primetime Emmys telecast."
The 65th Primetime Emmy Awards will air September 22 on CBS. A complete list of nominees is available on the Emmy site.
Topics:
Amazon
,
AMC
,
Arrested Development
,
ATAS
,
Breaking Bad
,
Broadcast
,
Cable
,
CBS
,
Distribution
,
Emmy
,
Emmy Award
,
Family Guy
,
FOX
,
GfK
,
HBO
,
Hemlock Grove
,
House of Cards
,
Hulu
,
Jason Bateman
,
Kevin Spacey
,
Mad Men
,
Netflix
,
On Demand
,
Premium
,
Sopranos
,
Stream
,
Streaming
,
Television
,
TV
,
Video
,
VOD
,
YouTube