To help offset its investments in original programming, Netflix will raise prices starting next month for its streaming-video subscribers in the U.S. Marking the third price increase in four years, the company's $9.99-per-month standard two-stream plan will be bumped to $10.99, while the premium four-stream $11.99 plan will now cost $13.99. The basic plan will remain at $7.99 for now. Wall Street reacted positively, as Netflix stock was up 4 percent following the announcement. Nearly four million consumers in the U.S. still subscribe to the company's $7.99 DVD-by-mail service.
"Netflix, whose roster of shows includes 'The Crown' and 'Stranger Things,' is spending huge amounts on content," reports The Wall Street Journal. "It expects a budget of some $7 billion next year as it battles other streaming players and high-end cable channels for supremacy in the new era of television."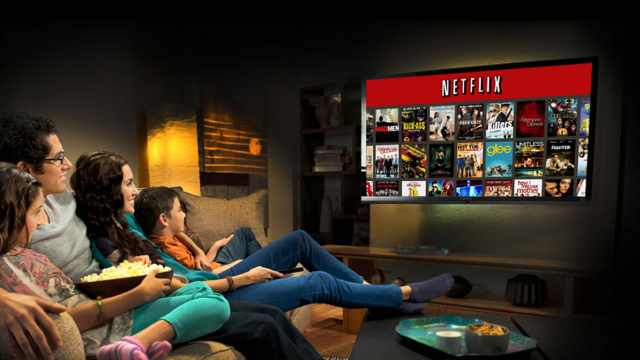 Rival Amazon is spending more on talent and original content, and Hulu recently became the first streaming service to take home the coveted Best Drama Emmy with "The Handmaid's Tale." Meanwhile, Apple announced its commitment to spend $1 billion on original programming over the next year.
In what is becoming an increasingly crowded market, Netflix faces a variety of other streaming services, including CBS All Access, Dish Network's Sling TV, YouTube TV and an upcoming Disney offering.
According to chief content officer Ted Sarandos, Netflix spent $6 billion on content this year and plans to spend roughly $1 billion more next year. The strategy has been successful so far.
"In June, a Statista study found Netflix and its more than 50 million subscribers in the U.S. had surpassed the number of people who subscribe to cable television in the U.S.," explains Digital Trends. "Netflix also dropped a reported $130 million on the first season of 'The Crown,' and was rewarded with five Golden Globe and Emmy Awards, including Best Television Drama series at the 74th annual Golden Globes Awards this year."
However, "subscriber growth in the U.S. has slowed," notes WSJ, "while overseas Netflix has rapidly expanded into new markets. Its global user base now stands at 104 million."
Early social media response to the price increases has been mixed so far, with some subscribers threatening to cancel their accounts, and others rationalizing the new costs as still lower than most traditional pay TV plans.
Topics:
All Access
,
Apple
,
Cable TV
,
CBS
,
Dish Network
,
Disney
,
DVD
,
Emmy Awards
,
Golden Globes
,
Hulu
,
Movies
,
Netflix
,
Original Content
,
Pay TV
,
Sling TV
,
Social Media
,
Statista
,
Stranger Things
,
Streaming
,
Subscription
,
Ted Sarandos
,
Television
,
The Crown
,
The Handmaid's Tale
,
TV Shows
,
Video
,
Wall Street
,
YouTube TV