Google just debuted its second-generation Pixel smartphones and Google Home speaker, among other hardware devices, as it competes with Apple, Samsung and Amazon to break into the top ranks of consumer electronics. The company's first year in the space was mixed: although the devices got positive reviews, the Pixel smartphone suffered from supply shortages, capturing only a minute market share in the U.S. and elsewhere. Likewise, Google Home only made minor inroads into the arena dominated by Amazon's Echo.
The Wall Street Journal reports that, last month, Google bought part of HTC, "which helped develop the Pixel, for $1.1 billion to accelerate its effort in smartphones." But progress is slow. According to IDC, Google "had a 1 percent share of the U.S. smartphone market in the second quarter, compared with 32 percent for Apple and 32 percent for Samsung."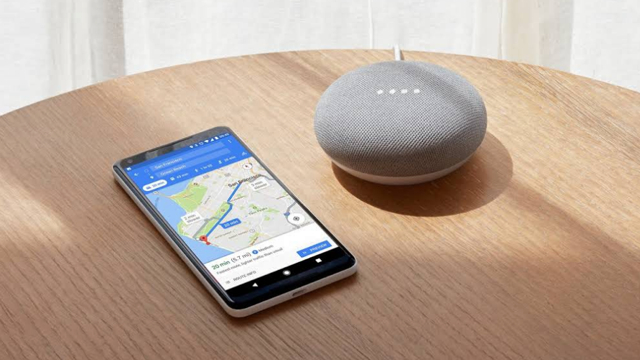 One obstacle is that only Verizon carries the Pixel. Forrester analyst Thomas Husson notes that, despite Pixel's upgrades, "Google's main challenge is now … to make them available to consumers on the shelves," which means "mastering the supply chain, partnering with carriers and other distribution channels, training vendors and investing a lot in marketing."
Google's two smart speakers are Google Home Max which, at $400, is pitted against Apple's upcoming $350 HomePod on the high end, and the $50 Google Home Mini vying with Amazon's Echo on the low end. "The next big innovation will happen at the intersection of AI, software and hardware," said Google hardware chief Rick Osterloh.
Google's strategy, says some analysts, is "less about hardware sales and more about getting its virtual assistant inside of users' homes … [which] could eventually boost its massive advertising business." In fact, Google is gifting every Pixel purchaser with a Google Home Mini.
The Verge reports that the Pixel 2 and Pixel 2 XL, for $649 and $849 respectively, "are identical except for a few key things: the size and type of screen, the size of the battery, and the basic hardware design," with a claimed contrast ratio of 100,000:1 (compared to 1,400:1 on the iPhone 8). It singles out the camera as the phones' best feature, calling it "a big leap over last year's Pixel camera," and likely to compete well with the iPhone 8's "dual-lens/camera bump system."
More specifically, Google enables a "background blur effect on the 8-megapixel front-facing camera," and is "also able to create the bokeh effect on the rear camera for any object." The Pixel 2 only has one camera sensor, but uses its "dual-pixel camera sensor" to create a depth map from "images that are spaced less than a micron apart." The user can also "squeeze the sides of the Pixel 2 to launch the Google Assistant."
Elsewhere, The Verge reports on the new hands-free camera Google Clip, that works with the Pixel, noting that its machine learning capabilities are used to "recognize and learn faces and look for interesting moments to record." A "blinking white LED" signals that the camera is taking photos, and "nothing is synced with Googles cloud … except the photos you save into Google Photos." Battery life is about three hours of active use … or is dependent on "whether or not it's seeing anything picture-worthy."
Related:
The Pixelbook Is Google's First Real Attempt at a Mainstream Laptop, TechCrunch, 10/4/17
Google's 2017 Gadget Collection, The Verge, 10/6/17
Pixel 2 XL Hands-On: Squeezable Sides and a Souped-Up Camera, CNET, 10/6/17
Pixel Buds Are Probably the Most Important Gadget Google Launched, Mashable, 10/6/17
Topics:
Amazon
,
Amazon Echo
,
Apple
,
Artificial Intelligence
,
Camera
,
Forrester
,
Google
,
Google Assistant
,
Google Clip
,
Google Home
,
Google Home Max
,
Google Home Mini
,
Google Photos
,
HomePod
,
HTC
,
IDC
,
iPhone 8
,
Machine Learning
,
Mobile
,
Pixel 2
,
Pixel 2 XL
,
Pixel Buds
,
Pixelbook
,
Rick Osterloh
,
Samsung
,
Smartphones
,
Thomas Husson
,
Verizon
,
Virtual Assistant