Turner Sports announced that NCAA March Madness Live set a new record with 69.7 million live video streams collectively across platforms. The 2014 tournament's live video streams were up 42 percent compared to the previous year. NCAA March Madness Live — in partnership between the NCAA, Turner Sports and CBS Sports — netted 15 million hours of live video consumed, which is also a new all-time record. Live streams via tablets and smartphones were up 71 percent this year.
Streaming was available via the Amazon Appstore, Apple App Store, Google Play, Windows Store, TNT, TBS and truTV's digital platforms, in addition to participating TV provider websites.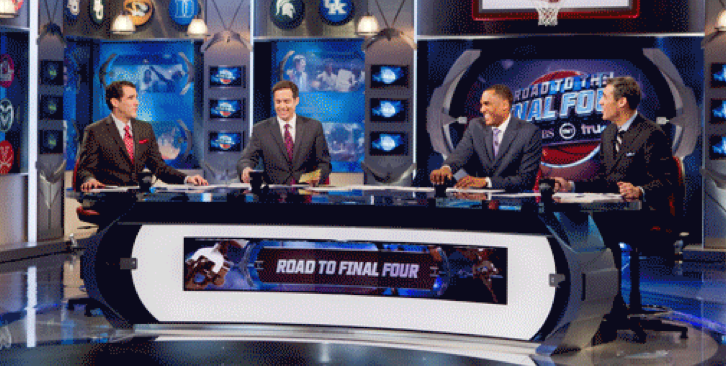 "NCAA March Madness Live represented a watershed event for the TV Everywhere initiative, marking record-setting year-over-year growth in usage and surpassing total TV Everywhere consumption for the entire 2013 tournament by the end of the second round," explains Turner in a press release. "Monday's National Championship between Kentucky and Connecticut generated two million live video streams, up 30 percent when compared with last year's championship game."
Mobile platforms experienced a significant surge in TV Everywhere usage during this year's tournament. According to Conviva, live streams via mobile devices represented 52 percent of the total TV Everywhere usage for the tournament.
Topics:
Amazon
,
Amazon Appstore
,
App
,
Apple
,
Basketball
,
Broadcast
,
Cable
,
CBS
,
Championship
,
College
,
Connecticut
,
Conviva
,
Everywhere
,
Final Four
,
Google
,
Google Play
,
Hoops
,
Kentucky
,
Live
,
Madness
,
Mobile
,
NCAA
,
Phone
,
Play
,
Provider
,
Record
,
Series
,
Smartphone
,
Sports
,
Stream
,
Streaming
,
Tablet
,
TBS
,
Television
,
TNT
,
Tournament
,
Tourney
,
truTV
,
Turner
,
TV
,
TV Everywhere
,
Video
,
Windows Store