NBC News is introducing its free, ad-supported streaming video service with an eight-hour programming day (3:00-11:00 pm Eastern, Monday through Friday) and a mix of news content. "NBC News Now" hopes to attract a new generation of information aficionados with a blend of short-form "Briefly" updates, live reports and in-depth stories. "We want to be the premiere place for viewers who are news junkies — news savvy, digitally savvy, but may not be watching on traditional platforms or have access to cable service," explained Rashida Jones, SVP of specials for NBC News and MSNBC, who is overseeing the initiative.
"Citi has signed on as a sponsor," reports Variety. NBC News "intends for 'Now' to also be up and streaming when big breaking events take place and people want information quickly. And it will feature content from across NBC News as well as other NBCUniversal-owned outlets, says Jones."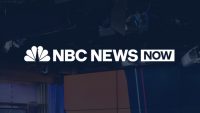 The service plans to provide a mix of original content from NBC News and additional partners in a variety of formats, not just headlines.
"Our stories tend to be much longer," said Jones. "We tend to go a little bit deeper into characters" than most broadcast TV news programs. For the broadcast model, "if it doesn't have anything to do with the news of the day, it can be hard for a traditional show to cover it."
NBC joins other news outlets looking to cater to a new generation of news fans that more commonly turn to Google News and Twitter than television. CBS News' streaming hub CBSN, the subscription-based Fox Nation, ABC News Live and CNN's Great Big Story are among those offering new content aimed at serving news junkies and a younger demographic.
NBC News Now is available via apps for platforms including Android, iOS, Apple TV, Fire TV, Pluto TV and Roku.
Topics:
ABC News
,
ABC News Live
,
Advertising
,
Android
,
Apple TV
,
Apps
,
CBS News
,
CBSN
,
CNN
,
Comcast
,
Fire TV
,
Fox Nation
,
FOX News
,
Google News
,
Great Big Story
,
iOS
,
MSNBC
,
NBC
,
NBC News
,
NBC News Now
,
NBC Nightly News
,
NBCUniversal
,
News
,
OTT
,
Pluto TV
,
Rashida Jones
,
Roku
,
Streaming
,
Twitter
,
Video